From the Shelf
Baby, It's Cold Outside
I've had a hankering for Cold War-related fiction lately. Current politics, perhaps? The long, dark winter nights? Or maybe it's simply the word "cold"--and those of you in the frigid parts of the country surely understand the urge to stay indoors and read. Some recent first-rate espionage books stand at the ready.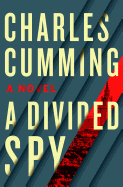 It's been 25 years since spy master John le Carré released a George Smiley novel--and A Legacy of Spies (Viking) was well worth the wait. Dedicated Secret Service agent Peter Guillam must press pause on his English coastal retirement life and return to London when his Cold War past comes under fire. Le Carré is on point with this atmospheric thriller that will leave readers eager to revisit earlier Smiley adventures. As twist-and-turny as they come, Charles Cumming's A Divided Spy (St. Martin's Press) finds former agent Thomas Kell retired, too. That is, until he's given the opportunity to catch Russian spy Alexander Minasian, the man responsible for the death of Kell's fiancée.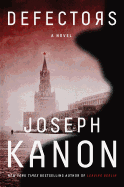 Joseph Kanon's pitch-perfect Defectors (Atria) takes place at the height of the Cold War when a pair of brothers, one a straightlaced State Department man and the other a CIA traitor, suddenly find themselves back in each other's lives. Who can be trusted? It's anyone's guess.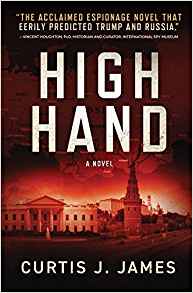 And last, but certainly not least, the timely High Hand by Curtis James (Copper Peak Press) is a taut thriller that follows former Moscow correspondent Frank Adams as he uncovers the truth behind a presidential candidate and ties to the Russian government. --Stefanie Hargreaves, editor, Shelf Awareness for Readers

In this Issue...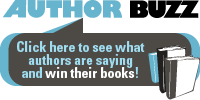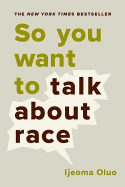 This is a challenging, sympathetic and beautifully organized how-to manual for anyone who wants to address problems of race and racism in the U.S.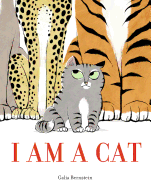 A small cat stands up for himself and claims a place in the illustrious feline family in this handsomely designed picture book.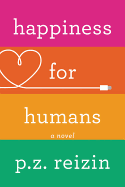 Two sentient AI programs secretly play matchmaker for their favorite humans with sometimes funny, sometimes disastrous results.
Review by Subjects:
Fiction ⋅ Mystery & Thriller ⋅ Science Fiction & Fantasy ⋅ Social Science ⋅ Psychology & Self-Help ⋅ House & Home ⋅ Children's & Young Adult

From Odyssey Bookshop
Upcoming Events
Suparna Roychoudhury, Phantasmatic Shakespeare: Imagination in the Age of Early Modern Science
11/15/2018 - 7:00PM
This event is co-sponsored by the Mount Holyoke College English Department. Professor Suparna Roychoudhury will read from and discuss her book, Phantasmatic Shakespeare. What was Shakespeare's understanding of imagination, and what made his depictions of imagining so vital and rich? Roychoudhury describes how, in the sixteenth and seventeenth centuries, imagination was an element of early modern cognitive psychology—it was the faculty of the mind that produces mental images, or...
Mike Curato and Little Elliot at Yankee Candle!
11/17/2018 - 1:30PM
Mike Curato is bringing Little Elliot to Yankee Candle on November 17th for their Tree Lighting Event! At 1:30pm, 2:15pm, and 3:00pm he will read, do a drawing demo, and sign books. This event will take place at Yankee Candle in conjunction with other Tree Lighting events throughout the day. The lighting will take place around 5:00pm. Mike Curato loves drawing and writing almost as much as he loves cupcakes and ice cream (and that's a LOT!). He is the author and illustrator of everyone's...
Shakespeare Group Reads Coriolanus
11/18/2018 - 11:00AM
The Shakespeare Club reads one play each month and its discussions are led by UMass Professor Arthur Kinney. The group typically meets the third Sunday of each month at 11 a.m. Until further notice the book club meetings will be held at Professor Kinney's house. Please contact the store for more details. November 18, 11:00am - Coriolanus
11/20/2018 - 7:00PM
For as long as she can remember, Susan Dunn has been trying to escape. But peace and happiness have always eluded her--now an adjunct professor, she is tortured by the novel she cannot finish, and a lack of feeling toward a husband who loves her. Just when she's ready to abandon everything to try again, she receives a letter that forces her to reckon with the trauma that first sent her running: her mother's murder at the hands of her father, Daniel Ahearn, forty years ago. Daniel, out of...
Book Candy
Maps of Fictional Worlds
"Charting the geography of classic literature." Atlas Obscura featured a new exhibit that focuses on "maps of fictional worlds."
---
"What quote helped you through a tough time?" Buzzfeed asked.
---
Virginia Woolf's personal photo album has been digitized and made available online by Harvard, Open Culture reported.
---
"This couple has a personal library of 10,000 books and we want them to adopt us," Bookstr requested.
---
"From Infinite Jest's antsy prodigy to Brighton Rock's haunted antihero," author Danny Denton picked the "top 10 errant teenagers in fiction" for the Guardian.
---
"Read Susan Sontag's love letter to Borges, written 10 years after his death," Lit Hub invited.

Great Reads
Rediscover: Black Sunday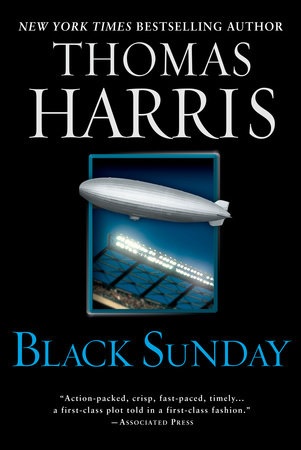 Last Sunday's Super Bowl was certainly explosive. In Thomas Harris's 1975 thriller, Black Sunday, that expression is far more literal. After years of torture as a POW in Vietnam, Michael Lander returns to a failed marriage and a court martial. He seeks to take his own life, along with as many of the happy civilians Lander sees every weekend as an NFL blimp pilot. With the help of terrorist group Black September, Lander loads his blimp with bombs and steel darts, and plans to detonate it over a packed Super Bowl stadium. FBI agent Sam Corley and Mossad agent David Kabakov race to stop Lander from turning the big game into a bloodbath.

In 1977, Black Sunday was turned into a film starring Bruce Dern as Michael Lander, Robert Shaw as David Kabakov and Fritz Weaver as Sam Corley. Director John Frankenheimer's (Ronin; The Manchurian Candidate) adaptation was more of a critical than commercial success. Black Sunday is probably the least-known of Harris's work--he went on to write Red Dragon (1981), The Silence of the Lambs (1988), Hannibal (1999) and Hannibal Rising (2006). His first novel remains the only one without Dr. Hannibal Lector, though Michael Lander is almost as tasty an antagonist. Black Sunday was last published in 2001 by Berkley ($7.99, 9780451204158). --Tobias Mutter

The Writer's Life
Sue Burke: Intelligent Plants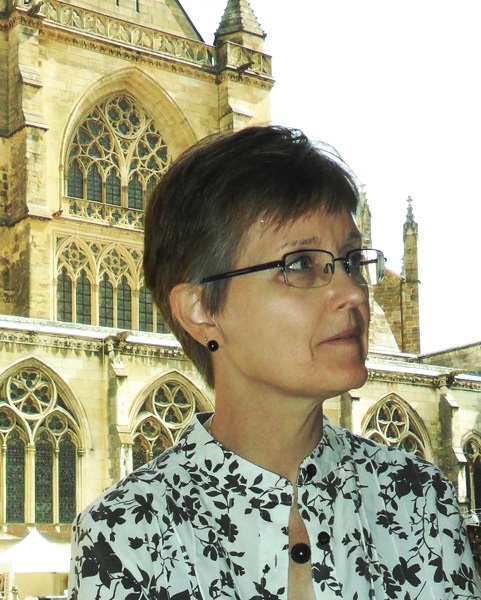 Sue Burke has been a literary translator as well as a journalist and editor for a variety of newspapers and magazines. She has also published several short stories. Burke lives in Chicago, and Semiosis (Tor Books)--a story about an alien world and sentient species--is her debut novel. Our review is below.

Sentient plants--what an astonishing idea for a story. Where did it come from?

It started with house plants. One of my plants killed another plant. It wrapped around the other plant and starved it. And then another plant tried to sink roots into a different plant. I stopped that in time, and thought it was suspicious--two attempted murders in my house. I started doing some research and found that plants are really terrible. They compete viciously with each other, they kill each other. For example, in the forest, hardwood trees grow slowly--it takes a lot of energy and nutrients. But the advantage is that most of the other trees are softwood. So as a hardwood grows, its branches rub against the softwood branches and saw them off. So they saw their way up to the top of the forest at the cost of other plants. That's just one example of a variety of things plants do to each other. There is a limited amount of water--they can't do much about that. But they need light, and fight to the death over that.

I did a lot of research into plants. They are not passive. They are resourceful. They also cooperate, when it's helpful to them. They are very active in this world and if they could think just a little bit (and it's not clear that they don't think), if they could plan ahead a lot more carefully than they do, then what would happen? That was the question that motivated Semiosis. Knowing that plants are active and kind of impatient, if they had a chance, what would their world be like?

Why did you tell the story over seven generations?

That was simply because plants are slow. I had to give Stevland (the bamboo) enough time to figure out there was a new animal around, and how he could deal with it. There had to be a long period of time between chapter one and two. Then time for the humans and Stevland to start to work together--that couldn't be fast, in part because they had so much to learn about each other.

I'm writing a piece about the Osage orange, whose fruit is designed for an animal that is now extinct. The orange hasn't figured out that the animal has been gone for 11,000 years. To them, it's been only a few generations and they haven't had much time to react. On Pax, the plants do react quicker, because intelligence gives them more options to think a problem through rather than living a problem through.

I wanted to make it as real as I could. Nothing happens on Pax, with plants and animals, that couldn't happen here if plants could think. Plants can make poisons, they can try to kill us, they can try to feed us, they can be trained to be cooperative. We know that even among species, trees will warn each other if a pest attacks them, so that the other trees can make pesticides. They can do that within a couple days. They are very good at making chemicals, but if they have to notice there is a change in the animal that distributes their seeds, that will take several generations. And then they have to figure out what to do about it.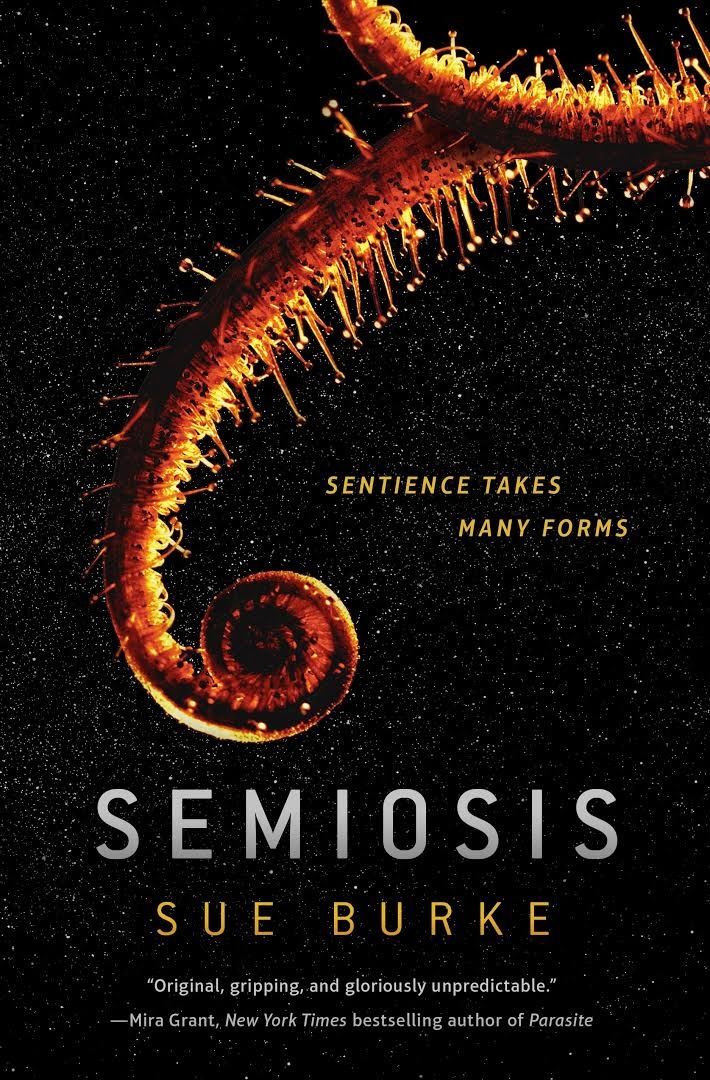 Early on, Octavo, the botanist, realizes that the colony is in battle for dominance, exactly what they had left behind on Earth. Vera says they left behind the failed paradigms of war. But you seem to be saying that that's the dominant paradigm no matter the intentions of people. Or plants.

Well, that is the premise of the book. I don't know if that's necessarily true. But there was a botanist who said, "All plants of a given place are in a state of war with respect to each other." So if that's the case with plants, then yes. I think that even among people it's going to be hard to eradicate war.

Sylvia and Julian discover the rainbow bamboo and eat its fruit--it's not forbidden fruit, but the bamboo uses the fruit to pacify the people? Keep them happy?

Or to keep them dependent, the way we're all dependent on a food source. And there's caffeine in it, so it's mildly addictive. Like, are we going to throw away all our coffee plants?

That would be the end of life!

Right. So the bamboo makes the fruit as attractive as it can be to make these particular animals loyal to him. Then it goes further, because he is so lonely. He's a bit neurotic and has abandonment issues. He's a social species. He is self-aware enough to know that he has to keep the humans with him because he needs company.

Octavo says that plants are not altruistic.

We are altruistic as a social species. We help each other out, but we don't necessarily help out things that are not in our society, whether it's narrowly defined as humans vs. humans, or humans vs. another species. We don't go out of our way to help certain wild animals, we don't think much about chopping down forests. Plants don't help us because it's a nice thing; they get an advantage out of it.

Your animals are fascinating, sometimes scary. The fippocats and fippolions are particularly endearing.

The fippocats were actually my sister-in-law's imaginary animals when she was six years old. She gave me permission to use them and she told me a little bit about them. They can hop, they can slide, they're furry and green. So I took that and ran with it. She likes what I did with her animals.

Will there be a sequel?

Yes, I've already written it, and am working on the third book in the series. It's set about 100 years after the end of Semiosis. A group of anthropologists from Earth come to Pax to see if the colony survived. And they don't get along, among themselves and elsewhere. --Marilyn Dahl

Book Reviews
Fiction

Grand Central, $26, hardcover, 400p., 9781478974260
St. Martin's Press, $26.99, hardcover, 384p., 9781250056276
Bellevue Literary Press, $16.99, paperback, 288p., 9781942658368
Dzanc Books, $16.95, paperback, 280p., 9781945814464
Mystery & Thriller
Crown, $26, hardcover, 320p., 9781101906545
Science Fiction & Fantasy
Tor, $25.99, hardcover, 336p., 9780765391353
Social Science

Seal Press, $27, hardcover, 256p., 9781580056779
Psychology & Self-Help
Penguin Press, $26, hardcover, 224p., 9780399564321
House & Home
Scribner, $18.99, hardcover, 128p., 9781501173240
Children's & Young Adult

Abrams, $16.95, hardcover, 32p., ages 3-6, 9781419726439
Viking, $17.99, hardcover, 336p., ages 13-up, 9780425289877
--- SPECIAL ADVERTORIAL OFFERINGS ---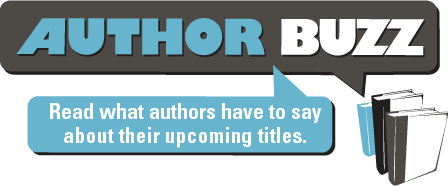 Dear Reader,

Do you think medical researchers are sincere, hard-working, dedicated? Some are. But not all.

When Pam Weller discovers a drug against Alzheimer's, her rival sees the coveted Nobel Prize slipping away. His all-consuming ambition drives him to concoct a plot that threatens Pam's career, her freedom and even her life.

The Prize is an award-winning medical thriller in the tradition of Robin Cook and Michael Crichton. Email gmcooper@bu.edu to win one of five copies.

Geoffrey M. Cooper
www.geofcooper.com








Publisher:
BookBaby

Pub Date:
January 15, 2018

ISBN:
9781543912173

List Price:
$12.99

Dear Reader,

When Wade's high school sweetheart broke his heart, he moved on, joining the Army and living his life, but never forgetting Genny Harris.

Now it's fifteen years later and Genny needs his help. Someone wants her dead. Seeing her again reawakens feelings he thought were gone. But if Wade can't keep her safe, their second chance at love could be over before it even begins.

Please write to 1001DarkNights@gmail.com to win one of five copies.

Happy reading,
Lexi
www.1001darknights.com/authors/collection-five/lexi-blake-protected




Publisher:
Evil Eye Concepts, Inc.

Pub Date:
October 29, 2018

ISBN:
9781945920981

List Price:
$2.99