From the Shelf
Picture Books Celebrating the Moon Landing
Fifty years ago today, Neil Armstrong, Buzz Aldrin and Michael Collins were en route to the moon; on July 20, 1969, Armstrong and Aldrin became the first people to walk on its surface. Here are a few of the excellent, recently published picture books about those who have been to the moon.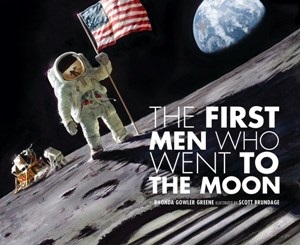 Rhonda Gowler Greene and Scott Brundage's The First Men Who Went to the Moon ($16.99, Sleeping Bear Press) is a poetic, step-by-step recounting of Armstrong, Aldrin and Collins's trip to the moon, beginning with boarding Apollo 11 and ending with "the splashdown that brought them home." Scattered throughout, blended into Brundage's stirring illustrations, are additional facts for older readers.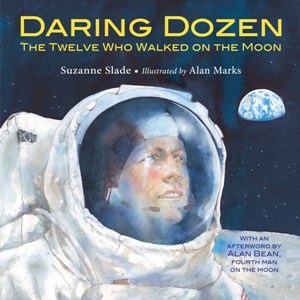 The Daring Dozen: The Twelve Who Walked on the Moon by Suzanne Slade, illus. by Alan Marks ($17.99, Charlesbridge) takes the Apollo 11 trip and builds upon it, showing how each subsequent mission to the moon used the lessons from the one before to expand our knowledge. Marks's illustrated double-page spreads are awe-inspiring, each depicting, in their own way, the expanse that is space. Slade's text is lyrical and full of information for young moon enthusiasts.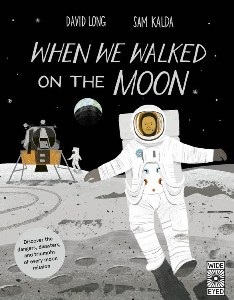 David Long and Sam Kalda's When We Walked on the Moon ($17.99, Wide Eyed Editions) takes a similar approach to The Daring Dozen but for a slightly older age range. With detailed chapters and bold, stylized illustrations, this title focuses on making the astronauts fully rounded people.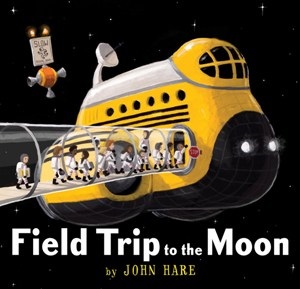 Special mention goes to John Hare's Field Trip to the Moon ($17.99, Holiday House), which features an imagined elementary school trip to the moon in which one little astronaut displays their artistic talents and meets some new, moon-abiding friends. Who knows what the next 50 years hold?

In this Issue...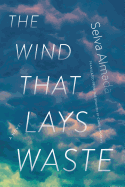 Lauded Argentinian author Selva Almada makes her U.S. debut with a slim novel about two fathers, their two teens and the single, strained day they're forced to spend together.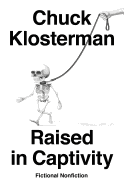 A well-regarded cultural essayist ventures into short fiction with a collection of compelling, provocative absurdist stories.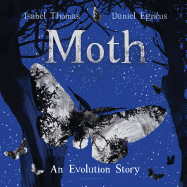 The principles of natural selection and adaptation take on a mythic quality in this picture-book look at the evolution of the peppered moth.
Review by Subjects:
Fiction ⋅ Mystery & Thriller ⋅ Romance ⋅ Essays & Criticism ⋅ Travel Literature ⋅ Children's & Young Adult

From Odyssey Bookshop
Upcoming Events
07/22/2019 - 6:00PM
The Open Fiction Book Group reads one paperback novel a month and its discussions are led by local author Chrysler Szarlan. The group typically meets the fourth Monday of each month at 6 p.m. Since the store will officially close at 6:00, please arrive a few minutes early to purchase your books. Monday, July 22: The Maze at Windermere by Gregory Blake Smith When a drunken party guest challenges him to a late-night tennis match, Sandy Allison finds himself unexpectedly...
The Poetry of Edith Wharton with Dr. Irene Goldman-Price
07/23/2019 - 7:00PM
Join us Tuesday, July 23 at 7:00pm to celebrate the poetry of Edith Wharton with Dr. Irene Goldman-Price, editor of Selected Poems of Edith Wharton. About the Book Celebrated novelist, wartime correspondent, short story writer, and friend to such famous figures as Teddy Roosevelt and Henry James—EdithWharton was a woman of many accomplishments. But it may come as a surprise to some that she considered poetry to be her "chiefest passion and greatest joy." Despite being better...
07/27/2019 - 2:00PM
Where's Waldo? In the Pioneer Valley, of course! The famous children's book character in the striped shirt and black-rimmed specs is visiting different local businesses, libraries, and museums throughout our community this July. Those who spot him can win prizes, including stickers, book coupons, and more! You will find Waldo figures in businesses such as Atkins Farms in North Amherst, The Children's Museum in Holyoke, Jones Library in Amherst, Magic Wings in South Deerfield, three...
07/28/2019 - 4:00PM
The Active Citizens Book Group! Join us to discuss current affairs in the US and around the world. Future topics will include the environment, racism, economic and gender inequality, and workers' rights. This group meets monthly on the last Sunday of the month, at 4 p.m. Sunday, July 28: Our Towns: A 100,000-Mile Journey into the Heart of America By James Fallows, Deborah Fallows For five years, James and Deborah Fallows have traveled across America in a single-engine prop airplane...
Book Candy
A Black Girl's Reading List

From BOOM! Studios: Bury the Lede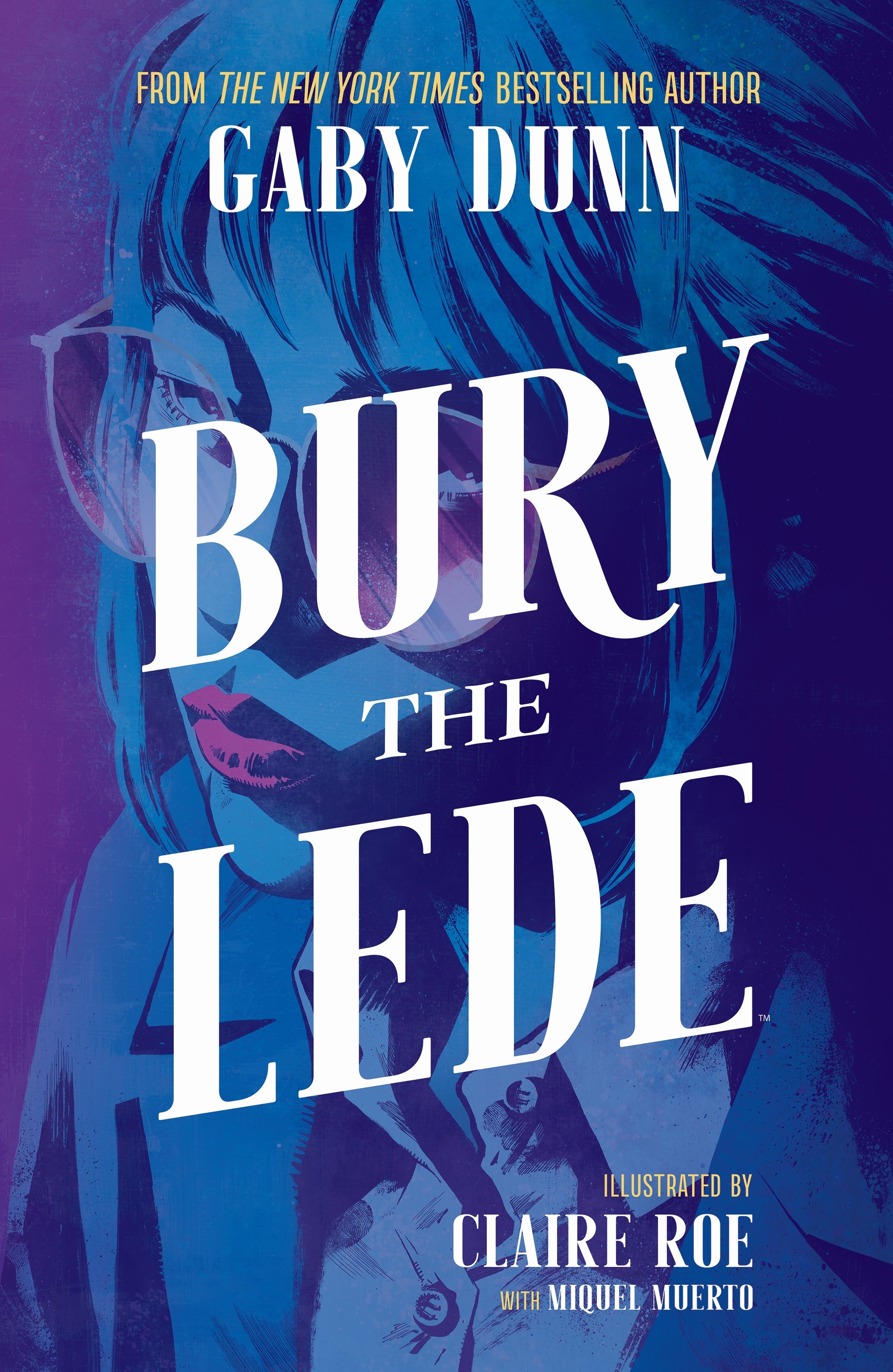 Bury the Lede by Gaby Dunn and artist Claire Roe (BOOM! Studios, October 8)
In Bury the Lede by Gaby Dunn and artist Claire Roe, Madison T. Jackson is a young journalism student who has a coveted night internship at the Boston Lede (read Boston Globe). After being alerted by a police scanner, she arrives at the scene of a grisly crime: socialite Dahlia Kennedy is covered in gore and is accused of killing her family, including her husband, a prominent businessman. Jackson throws herself into the story--and gets involved in more ways than she could have imagined.
Gaby Dunn has an extensive presence in TV, movies, magazines, publishing and stand-up comedy--among other things, she was a writer for Netflix's Big Mouth, was Brie on Starz's Take My Wife, is creator and host of the podcast Bad With Money With Gaby Dunn, and created the popular YouTube channel Just Between Us with her comedy partner, Allison Raskin (with whom she has written several books based on the channel, including the bestselling I Hate Everyone But You as well as Please Send Help, which is being published tomorrow). What she calls her career's "long winding road" started not with film school but journalism school and a job as a reporter at the Boston Globe. "It was such a wild time," she remembers. "I was 19, given a car and police radio and worked the night shift. I witnessed a lot of bizarre stuff." But make no mistake: "I loved working at the Globe, and I have a reverence for that."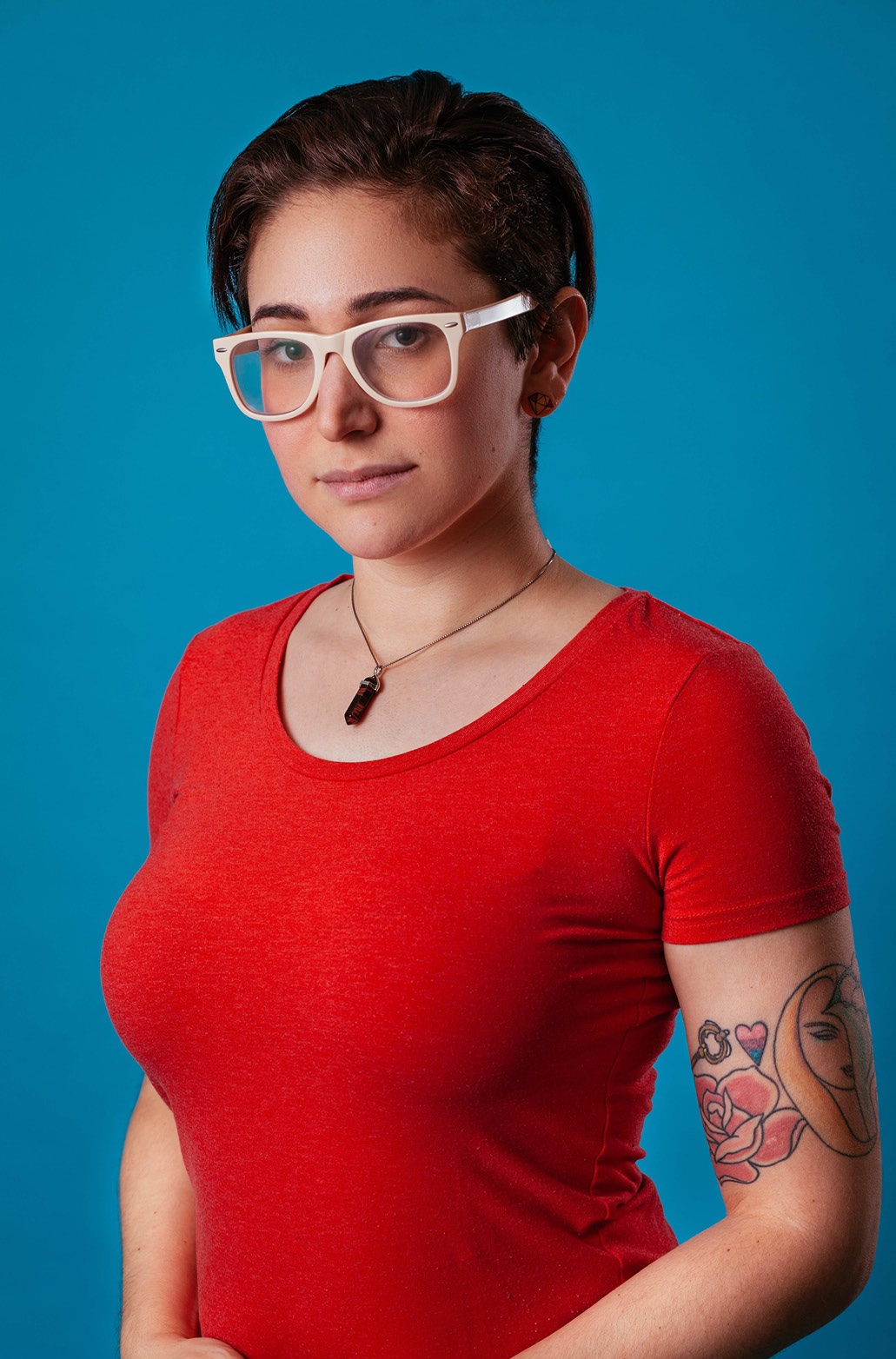 Gaby Dunn
photo by Doug Frerichs
In Bury the Lede (a clever title that combines several journalistic elements, including the unusual journalists' way of spelling lead, as in "story lead"), Dunn captures "the weirdness" of that period as a young Globe reporter. The plot is "an amalgamation" that includes some material inspired by the fraud and murder case of Clark Rockefeller, who posed as a Rockefeller family member. ("Maybe he could have lived his whole life as a scammer," Dunn says, "but he opened a can of worms when he tried to kidnap his daughter.") It also has a vibe Dunn calls "reminiscent of when I felt so self-righteous about being a reporter and getting at the truth. 'What I'm doing is right, and everyone will thank me later.' "
Bury the Lede also delves into some of the strange traditions about women and crime in mainstream culture. "There is an idea that women don't kill their children," she says. "It's a very twisted form of feminism that the idea of a mother killing her child is the worst thing we can imagine." As a result, she has included "a female villain who may have murdered her own child but is helping the case."
Another related trope about women and crime concerns how action heroes deal with villains. "In action movies," she says, "male action heroes are allowed to directly shoot the enemy and are cheered for it." On the other hand, female action heroes have to do "some clever thing" indirectly to kill an enemy, such as "throw a microwave at them" or make something else fall on them.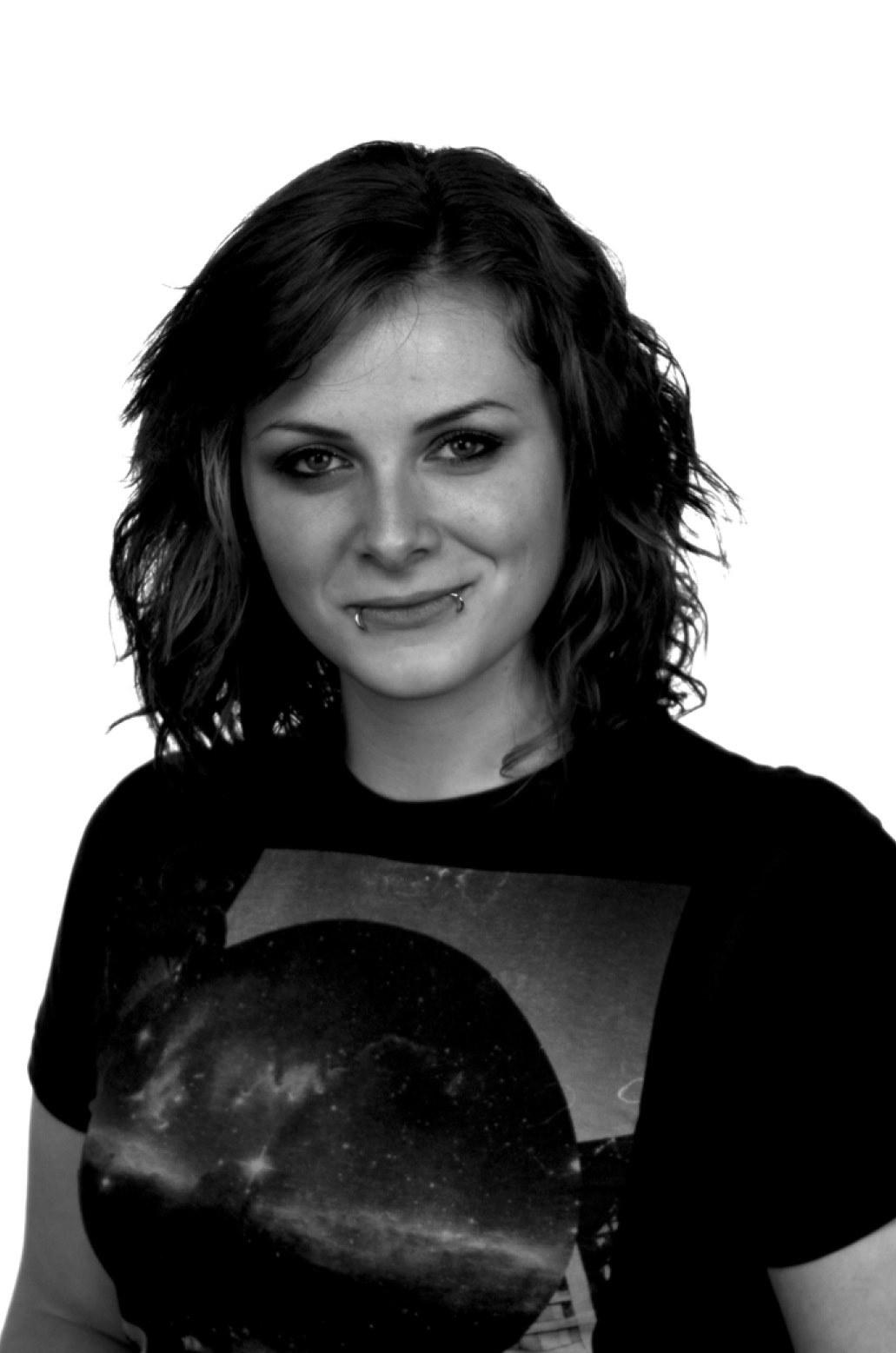 Claire Roe
For Dunn, Buy the Lede is a change in direction from her previous work, most of which is either comedy or drama. Going back at least to her time reporting for the Globe, she has been fascinated by crime. But Bury the Lede is more than a tale of a ghastly crime: most of the main characters are women, queer women or women of color--and they are flawed, complex female characters. Dunn comments: "It's a very female queer book that I hope adds another voice to a genre that is typically not that."
Artist Claire Roe (Batgirl and The Birds of Prey) emphasizes this point, saying, "On the surface, this is a crime story, but in its heart, it is the story of some very flawed women. We rarely get to enjoy these types of women in media, especially if they're poc and queer, so getting to dive into this world and draw this story was right up my alley. I think true crime lovers will connect instantly with Madison, and will enjoy uncovering the motivations of the beautiful and enigmatic Dahlia."
BOOM! Studios' senior editor Dafna Pleban says Bury the Lede "masterfully blends the thrilling relationships of Killing Eve with the sharp insights of Devil Wears Prada for an affecting reflection of the world around us. Gaby and Claire bring a different perspective to the world of crime fiction, drawing from their own experiences to examine what it really means to be an investigative journalist in a world where it's getting harder to trust the headlines."
From BOOM! Studios: Girl on Film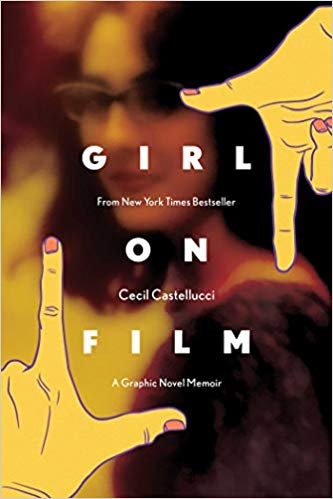 Girl on Film by Cecil Castellucci, illustrated by artists Vicky Leta, Jon Berg, V. Gagnon and Melissa Duffy (Archaia/BOOM! Studios, November 19)
Girl on Film is an original graphic novel memoir by award-winning young adult novelist and Eisner-nominated comic book writer Cecil Castellucci. It's been quite a busy, creative life to look back on: her YA books include Shade the Changing Girl, The Plain Janes and The Year of the Beasts. Her short stories and short comics have been published in various anthologies and literary journals. She is the former children's correspondence coordinator for The Rumpus, a two-time MacDowell Fell and founding YA editor at the Los Angeles Review of Books. She has written two opera librettos and is currently writing The Female Furies for DC Comics. Last but not least, as Cecil Seaskull she was a member of the '90s indie band Nerdy Girl.
Interestingly the impetus for this varied, accomplished career was film--specifically the first Star Wars movie that was released in 1977, which moved her deeply. "I really spent my whole life thinking that I was going to be a filmmaker even as I was doing other things, like being in a band or eventually writing comics," she says. "I think it's funny that though I didn't really do film in the end, film has always been on the periphery of what I do. It is and always will be my muse." Castellucci explains: "I really just love stories. That's what I wanted to do. And films spring from stories."
As a result, Girl on Film is about storytelling and how "we are made up of the stories that we tell about ourselves," Castellucci says. "They form our identity and how we see and navigate the world." And those stories are dynamic. In Girl on Film, Casellucci used what she calls "aspects of cinematic genres" to write her memoir. "It was fun to frame the anecdotes and memories I have with those lenses, which changed the way I viewed my own history."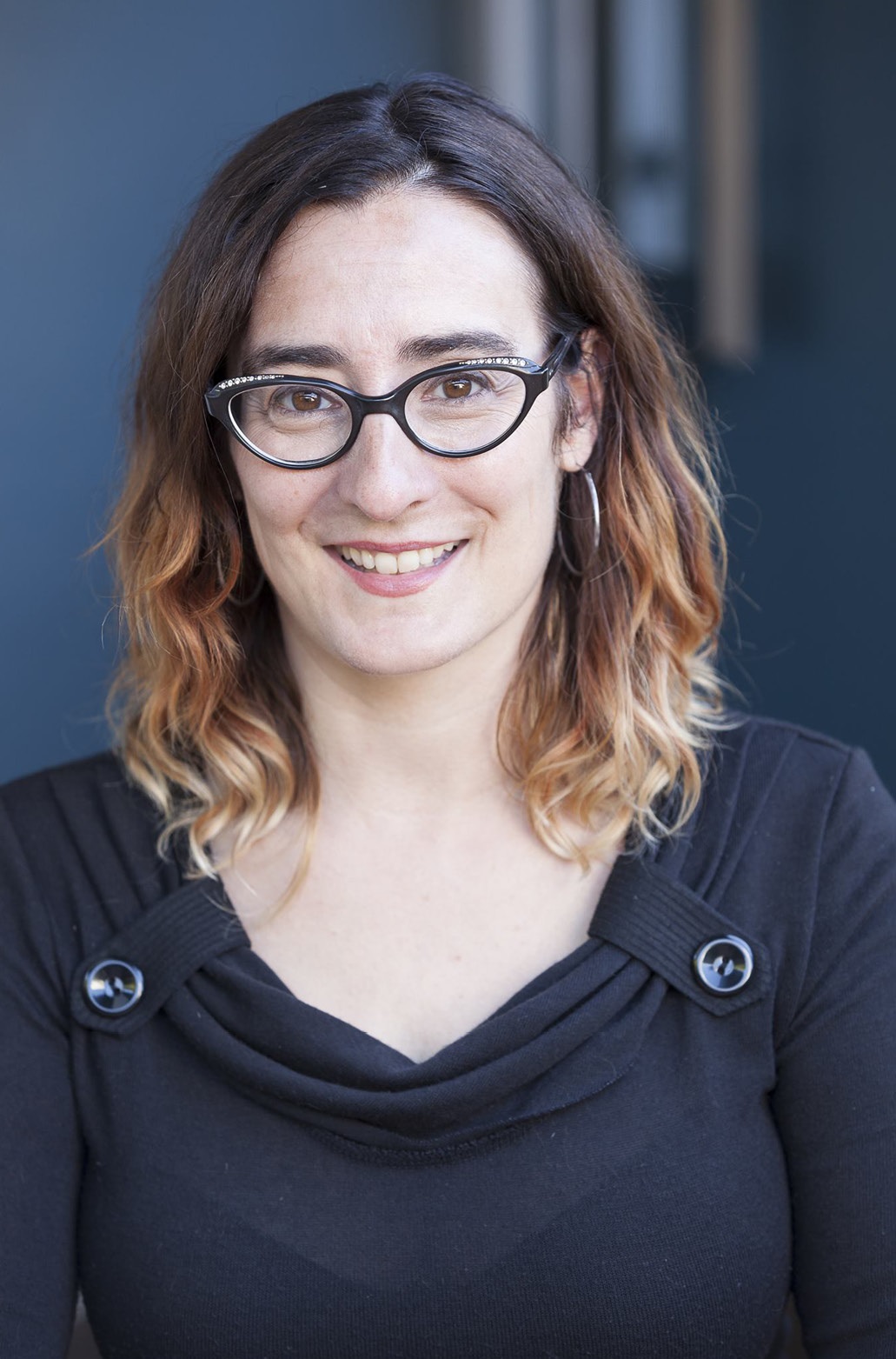 Cecil Castellucci
photo by Eric Charles
Another strong influence on her storytelling came from conversations with her father, who is a neuroscientist. "To break down and discuss certain moments and deconstruct the nature of remembering and forgetting with my dad as part of the story was a real trip. It was fascinating to discuss mis-remembering and forgotten things as well as things that are seared into my brain. I learned a lot about how our memories change and mature and fade even when we keep close. It was a real treat to get to tell a story about my story and to make it a story about the stories we tell."
During the process of writing Girl on Film, Castellucci developed great respect for people who write traditional memoirs. "It is very difficult sometimes to look at yourself and really shine a light on the dark corners of the self," she explains. "There are a few moments in the story that I didn't want to tell, that I resisted, because they were scary or unpleasant." Again, talking with her father the neuroscientist helped, she says. "But sometimes it took longer to get motivated to get to the blank page. It is also challenging to leave out so many things from the story. I was surprised at how many stories and anecdotes and people that I consider vital and important had to be left on the cutting room floor."
Working with four artists was a "joy" that fit well with a story about "how memory is hazy and how we change and grow." The artists have interpreted Castellucci's different ages and different moments in a variety of fluid ways. For example, she says, "there is one scene of me at a young age in the movie theater that Melissa Duffy did that I think is probably the most accurate picture of how I remember myself as a 12-year-old. And it's not realistic at all! Things like that are what make comics so great."

Book Reviews
Fiction

Penguin Press, $26, hardcover, 320p., 9780735217928

Graywolf, $15, paperback, 136p., 9781555978457
Flatiron, $26.99, hardcover, 352p., 9781250319470
Penguin Books, $16, paperback, 224p., 9780143133933
Mystery & Thriller
Hard Case Crime, $9.95, paperback, 224p., 9781785656774
Little, Brown, $28, hardcover, 288p., 9780316490146
Washington Square Press/Atria, $28, hardcover, 352p., 9781501197444
Romance
Berkley, $15, paperback, 352p., 9781984802194
Essays & Criticism
Grove Press, $23, hardcover, 176p., 9780802129093
Travel Literature
Tim Duggan, $26, hardcover, 240p., 9781524759643
Children's & Young Adult

Bloomsbury, $18.99, hardcover, 48p., ages 6-10, 9781547600205
Hyperion, $16.99, hardcover, 40p., ages 3-5, 9781368046459
Abrams, $17.99, hardcover, 32p., ages 4-8, 9781419734076

Lock Every Door
by Riley Sager
ISBN:

9781524745141


Dutton Books
July 2, 2019



an exclusive interview with bestselling author Riley Sager

Even if your name wasn't on the cover, anyone who has read your first two books would have no trouble pegging LOCK EVERY DOOR as a Riley Sager novel. However, this time around, you ditch several elements shared by your previous releases. Would you care to comment?
"When I stated writing LOCK EVERY DOOR, I had certain rules for myself that I had to follow, because I didn't want to get to the point where I was repeating myself. And so, no unreliable narrator. Jules is 100 percent reliable. She might be confused at times by what's going on, but in that building, you can't blame her. Number two, no flashbacks. Both Final Girls and Last Time I Lied had this really intricate flashback structure that I think worked well for those stories, but I wanted to avoid repeating that again. Number three, no cabin in the woods. I just needed to get out of the woods for a while and have a book that's completely set in the city, mostly in this one building."

ALSO FEATURED ON THE
the big THRILL…
| | | | | |
| --- | --- | --- | --- | --- |
| | | | | |
NEVER LOOK BACK by ALISON GAYLIN: What if a podcast's host is a relative whose life was ruined by a mass murderer? In Alison Gaylin's new thriller, NEVER LOOK BACK, podcast producer Quentin Garrison investigates a 40-year-old murder spree that quickly turns secretive and deadly. Find out more here.
NEW YORK MINUTE by BOB MAYER: Considering that NEW YORK MINUTE is Bob Mayer's 77th published novel, you might be tempted to assume he'd have difficulty finding new avenues in which to explore character development. You couldn't be more wrong. Read more at The Big Thrill.
LADY IN THE LAKE by LAURA LIPPMAN: Whether Laura Lippman, the bestselling author of more than 20 novels, is chronicling the adventures of her beloved PI, or crafting memorable standalone like the sexy, noir-soaked Sunburn, one thing holds true: each book sings a different tune. LADY IN THE LAKE is no exception. Find out more here.
THE DEAD GIRL IN 2A by CARTER WILSON: Even after six thrillers and a handful of short stories, Wilson admits that almost everything beyond the germ of an idea is made up on the fly—a writing method that in the case of his newest novel, THE DEAD GIRL IN 2A, almost veered him off course. Visit The Big Thrill for more.
THE MIDNIGHT CALL by JODE MILLMAN: Like the Beatles song, Jode Millman says she travelled a long and winding road to writing fiction. THE MIDNIGHT CALL rattled around in her brain and on scraps of paper long before she put her fingers on the keyboard. Read more here.