From the Shelf
Gifts for Kids, from Dino Fans to Teen Entrepreneurs
Our annual Children's/YA gift issue is always a ton of fun to put together. With only the one broad criterion, we get to highlight books that will excite, inspire, make readers laugh, make readers cry. Yet more fun: I get to use this space to call out a few extra gift titles for children and teens.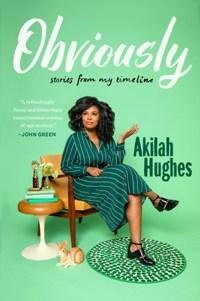 Obviously: Stories from My Timeline (Razorbill, $17.99) is Akilah Hughes's debut book for young adults. In a companionable writing style, Hughes walks the line between humorous and heartfelt, with chapters like "Eight Movies that Gave Me False Expectations About Living in New York" standing solidly alongside content such as "Weight" and "Being Sick." The audiobook is especially enjoyable, narrated by the comedian, writer and YouTuber herself.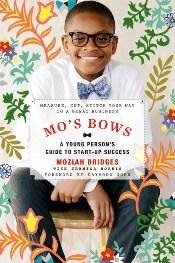 When he was just nine years old, Moziah Bridges started a bow-tie business; eight years later, Mo's Bows Handmade Bow Ties works with retailers like Neiman Marcus and Cole Haan. In Mo's Bows: A Young Person's Guide to Startup Success (Running Press Kids, $14.99), the 17-year-old CEO (with co-authoring help from mother Tramica Morris) doles out tips and tricks for middle-school readers interested in building their own startups. With pictures and his own story woven in, Mo's Bows serves as both a how-to and early memoir.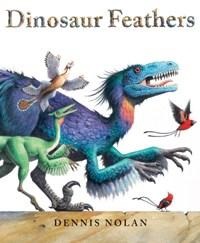 Dennis Nolan's picture book Dinosaur Feathers (Neal Porter/Holiday House, $18.99) takes readers on an evolutionary field trip, matching gloriously illustrated dinosaurs with their names and phonetic spellings. That is, until they die and their bird ancestors take over. The birds then get the same treatment as the dinos. What is truly astonishing is that the rhyme--"They roamed the land/ And in the sand/ They left behind their tracks./ Apatosaurus... Stegosaurus... Saurophaganax"--almost never stumbles.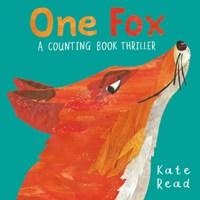 One more special mention: One Fox: A Counting Book Thriller by Kate Read (Peachtree, $16.95) is as charming as it is genuinely gripping.

In this Issue...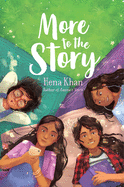 Hena Khan returns in style with a contemporary Pakistani American riff on Louisa May Alcott's Little Women.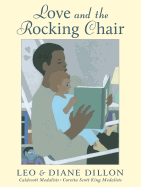 A beautiful rocking chair ties together three generations of family.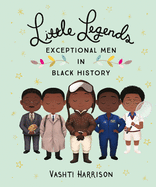 by Vashti Harrison , Kwesi Johnson
This collection of brief, illustrated biographies celebrates the achievements of 35 black leaders.
Review by Subjects:

From Odyssey Bookshop
Upcoming Events
11/24/2019 - 4:00PM
The Active Citizens Book Group! Join us to discuss current affairs in the US and around the world. Future topics will include the environment, racism, economic and gender inequality, and workers' rights. This group meets monthly on the last Sunday of the month, at 4 p.m. Sunday, November 24: Health Justice Now: Single Payer and What Comes Next by Timothy Faust About the Book "The best concise explanation of why the United States needs single-payer health care — and needs to widen the...
11/25/2019 - 6:00PM
The Open Fiction Book Group reads one paperback novel a month and its discussions are led by local author Chrysler Szarlan. The group typically meets the fourth Monday of each month at 6 p.m. Since the store will officially close at 6:00, please arrive a few minutes early to purchase your books. Monday, November 25: Virgil Wander by Lief Enger About the Book The first novel in ten years from award-winning, bestselling author Leif Enger, Virgil Wander is a sweeping story...
Book Candy
Harry Potter Quiz
"Can you guess the Harry Potter book from a single line?" Mental Floss asked.
---
With the launch of the AppleTV+ series Dickinson, several "modern women writers reflect on Emily Dickinson's influence." (via the Hollywood Reporter)
---
"You'll love these other common words from ancient Rome!" Merriam-Webster promised.
---
"From Novel to Film to TV." Quirk Books considered "His Dark Materials and other stories that should be adapted."
---
"One of the foremost Sherlock Holmes collections is hidden away at a Toronto library," Atlas Obscura reported.

Great Reads
Rediscover: A Sick Day for Amos McGee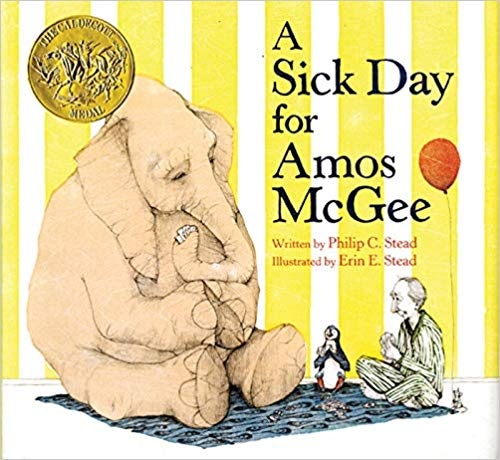 Elderly zookeeper Amos McGee does the same thing every day: he gets up, catches the bus to the zoo and cares for his animal friends. He plays chess with the elephant, races the tortoise (and lets her win), sits with the shy penguin, shares a handkerchief with the rhinoceros and reads bedtime stories to the owl. One day Amos wakes up with an awful cold, and his concerned animal pals decide to take the bus to visit him. A Sick Day for Amos McGee, written by Philip C. Stead and illustrated by Erin E. Stead, shows the lengths friends will go to when supporting one another.
Erin Stead illustrated Amos McGee at the request of her husband, Philip. She had been discouraged with her art and had not drawn for the previous three years. This was her first time illustrating a book. The couple and their editor, Neal Porter, expected only modest interest in what they considered a quiet story. Instead, Erin Stead won the 2011 Caldecott Medal for her illustrations, and A Sick Day for Amos McGee sold more than 300,000 copies. The Steads have since collaborated on several other titles, including Bear Has a Story to Tell (2012), The Purloining of Prince Oleomargarine (2017) and Music for Mister Moon (2019). On November 5, Roaring Brook Press released a 10th anniversary edition of A Sick Day for Amos McGee ($29.99, 9781626721050). --Tobias Mutter

Book Reviews
Children's & Young Adult

The Blue Sky Press/Scholastic, $18.99, hardcover, 40p., ages 3-5, 9781338332650

Little, Brown, $17.99, hardcover, 96p., ages 8-12, 9780316475143

Salaam Reads/Simon & Schuster, $17.99, hardcover, 272p., ages 8-12, 9781481492096
Little, Brown, $17.99, hardcover, 40p., ages 4-8, 9780316519007
Random House, $18.99, hardcover, 448p., ages 12-up, 9781984830173
Carolrhoda Books, $19.99, library binding, 148p., ages 9-14, 9781512449167
Owlkids, $17.95, hardcover, 32p., ages 3-7, 9781771473514
Clarion, $17.99, hardcover, 40p., ages 4-7, 9781328470386
Lonely Planet Kids, $19.99, hardcover, 192p., ages 9-12, 9781788683081
Flatiron, $18.99, hardcover, 288p., ages 13-up, 9781250129833
Aladdin, $17.99, hardcover, 40p., ages 4-8, 9781534451865
Candlewick, $49.99, hardcover, ages 4-8, 9780763666972
Lee & Low Books, $19.95, hardcover, 56p., ages 9-14, 9781620143117
Eerdmans Books for Young Readers, $17, hardcover, 32p., ages 4-7, 9780802855220
Amulet/Abrams, $14.99, hardcover, 208p., ages 12-up, 9781419741210
--- SPECIAL ADVERTORIAL OFFERINGS ---

Dog Driven

by Terry Lynn Johnson

Dear Reader,

I write about dogsledding because I want to share the magic of it. I want to show how it feels to glide silent down a snow-packed trail, the runners shushing under your feet, clouds of breath rising in the air, the cold wind on your face. But the best part for a musher is watching the JOY of the dogs. The magic of dogsledding comes from the relationship a musher has with their team.

In DOG DRIVEN, you'll meet McKenna, who's not only attempting a race through the Canadian wilderness, she's also hiding a dangerous secret – she's losing her vision. Can McKenna's commitment to her dogs help her through? Read the book to find out. I hope you feel the magic too.

Enter to win a hardcover copy by emailing me at dogdrivenpromo@gmail.com.

Happy adventures,
Terry Lynn Johnson
www.terrylynnjohnson.com


"The lively, crowded, chaotic world of dogs and mushers is memorably complemented by the silent, icy wilderness they race through." –Kirkus, STARRED REVIEW

"In a strong voice, Johnson shows the deep bonds and trust between musher and dogs ... bracingly captures the excitement and trepidation of [the] adventure." –Booklist, STARRED REVIEW





PUBLISHER:
HMH Books for Young Readers

PUB DATE:
December 13, 2019

ISBN:
9781328551597

TYPE OF BOOK:
Middle-Grade Fiction

AGE RANGE:
10 - 16

PRICE:
$16.99
More Than a Princess

by E.D. Baker

Dear Reader,

MORE THAN A PRINCESS is the story of a princess who isn't beautiful by human standards yet is extraordinary in ways that aren't always obvious. Half fairy and half pedrasi, Aislin's mixed heritage makes her the only one in her family who can pass for a human. When she goes to live among the humans, they have no idea what she's capable of doing.

MORE THAN A PRINCESS is for all those girls who need to know that their day is coming. If they can believe in themselves, they'll end up surprising everyone.

Email edbakerbooks.assistant@gmail.com to enter to win a free copy.

E.D. Baker
www.talesofedbaker.com


"Whenever Aislin heads outdoors, the author's gift for synthesizing nature and magic comes into play. A quirky, imaginative tale..." –Kirkus Reviews





PUBLISHER:
Bloomsbury Children's Books

PUB DATE:
November 19, 2019

ISBN:
9781547602117

TYPE OF BOOK:
Middle-Grade Fiction

AGE RANGE:
8 - 12

PRICE:
$8.99