From the Shelf
Voting for BrexLit
Whatever your thoughts may be regarding yesterday's British election results, I'll confess that my Brexit perspective has been heavily influenced by BrexLit, a genre that "offers escape as well as insight: an opportunity to understand the nuances of Britain's decision to leave the EU in a fictional world where, possibly, no such vote has ever taken place," as Donna Ferguson wrote in the Guardian.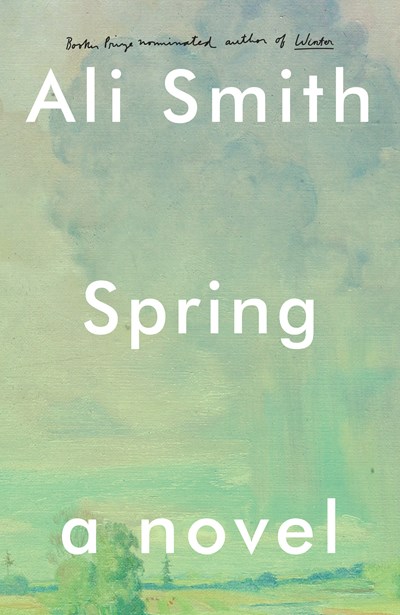 For example, I loved the first three novels of Ali Smith's Seasonal Quartet, including, most recently, Spring (Pantheon, $25.95). They're definitely on my BrexLit gift-giving list, along with these great reads for the post-election holiday season:
In The Wall (Norton, $25.95), John Lanchester imagines a not-so-distant future in which England has literally enclosed its borders. Ordinary citizens like the narrator must "do their bit" for two years as guards to keep out, well, everybody ("It is frightening but also in its way a little bit freeing. No choice--everything about the wall means you have no choice."). Until you do.
"Darkness was a long time coming," Sarah Moss writes in Ghost Wall (FSG, $22), an extraordinary feat of storytelling that somehow finds a way to be fiercely relevant and contemporary without ever entering the 21st century. A Guardian reviewer said Moss "appears to collapse layers of history, to render skin and knife and rope identical across millennia."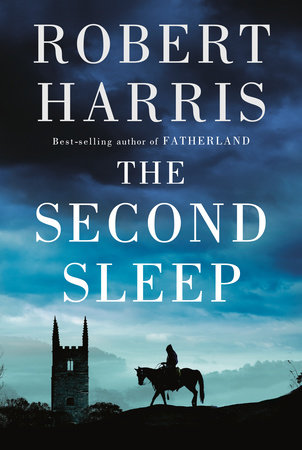 Robert Harris re-imagines the Dark Ages in The Second Sleep (Knopf, $26.95), his speculative take on humankind's seemingly contradictory, yet eternally consistent, twin appetites for self-destruction and reinvention. ("One does not burn knowledge. One hides knowledge--one keeps it close.")
And then we have Agent Running in the Field by John le Carré (Viking, $29), a master at tailoring the world's complexity to fit the perilously thin frame of one individual's conscience and character. ("Brexit had long been a red rag to me. I am European born and bred.... All the same, I had qualms about giving him the answer he was demanding.")
Give the gift of BrexLit this year. --Robert Gray, contributing editor

In this Issue...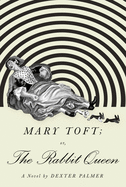 A woman stuns the medical community by giving birth to dead rabbits, prompting unsettling questions about the intersection of truth and beliefs.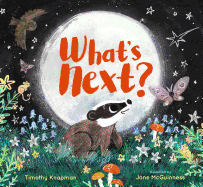 Daddy and Baby Badger explore the exciting forest world above their burrow to discover "What's Next?" in this sweet and beautifully illustrated picture book.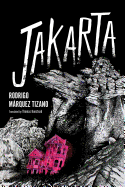 by Rodrigo Márquez Tizano
This challenging, provocative short novel conjures fever-dreams of a city ravaged by plague.
Review by Subjects:
Fiction ⋅ Mystery & Thriller ⋅ Graphic Books ⋅ Biography & Memoir ⋅ History ⋅ Humor ⋅ Art & Photography ⋅ Children's & Young Adult

From Odyssey Bookshop
Upcoming Events
Open Fiction Group & Crime Club
12/16/2019 - 7:00PM
Join the Open Fiction Group and Crime Club for a joint book club meeting on Monday, December 16 at 7:00pm. They will be reading My Sister, the Serial Killer by Oyinkan Braithwaite. Note: Even though the store is closed, we will still meet at 7:00 p.m.. However, you must use the upstairs (College Street) entrance, as the ground floor entrance (parking lot) will be locked. In addition, if you wish to buy the book for the subsequent month (at the regular club discount), please...
Book Candy
Word of the Year
Merriam-Webster's Word of the Year for 2019 is they, which "reflects a surprising fact: even a basic term--a personal pronoun--can rise to the top of our data."
---
"Can you match the classic book to its not-so-classic sequel?" Mental Floss challenged.
---
"This 'Harry Potter' Christmas pop-up bar is basically the Yule Ball," Travel+Leisure reported.
---
LEGO unveiled its latest Creator Expert set, a 2,500-piece modular bookshop, 9to5Toys reported.
---
"What kind of bookstore cat are you?" Libro.fm wondered.
---
"Sit. Choose. Read." Manel-Song Ollé Chin's octagonal bookcase "creates an interior space to isolate himself and focus entirely on reading."
Great Reads
Rediscover: Frindle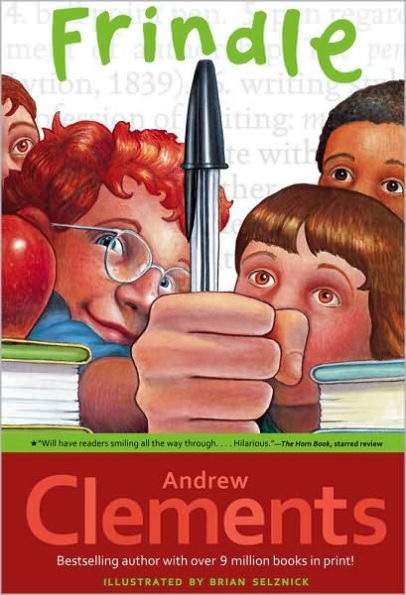 Prolific children's book author
Andrew Clements
died last month at age 70. He taught elementary, middle and high school students before moving to publishing. Clements helped a friend found Alphabet Press, later renamed Picture Book Studio, which imported European children's books. His first title,
Bird Delbert
, was published in 1985. He went on to write 90 children's books, including
The Losers Club
,
No Talking
,
The Last Holiday Concert
,
The Report Card
,
Lunch Money
,
Things Not Seen
and
A Week in the Woods
. His most recent book, a middle grade title called
The Friendship War
, came out last February.
Frindle
(1996) is Clements's most popular work and his first novel after a career writing picture books. Class clown Nick creates a new word for pen, frindle, which spreads to his classmates and beyond--much to the chagrin of his no-nonsense English teacher.
Frindle
, illustrated by Brian Selznick, has sold more than six million copies. It is available from Atheneum ($7.99, 9780689818769). --
Tobias Mutter

The Writer's Life
Grace Lin and Alvina Ling: Best Book Friends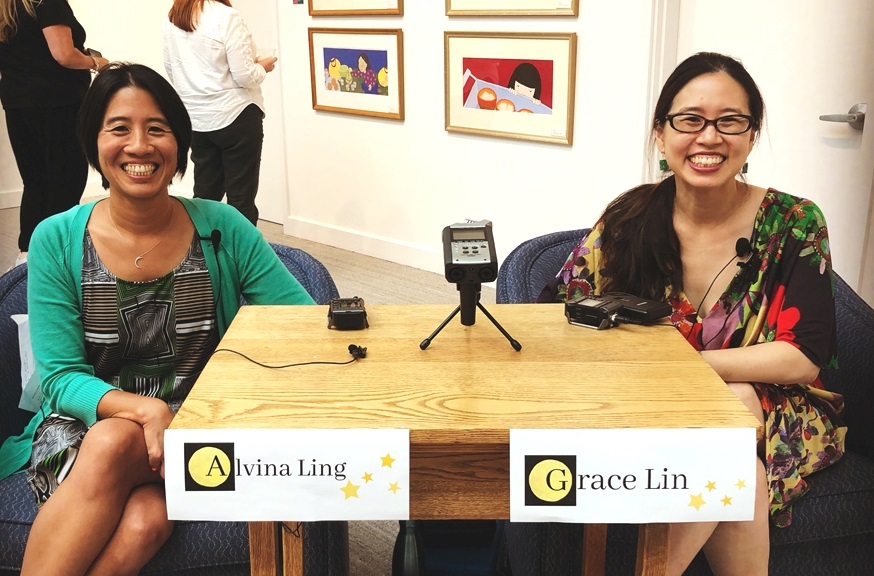 Alvina Ling (l.) and Grace Lin
Grace Lin and Alvina Ling's relationship extends far beyond that of author and editor. They've been best friends since childhood and even have a podcast together, Book Friends Forever. Lin is passionate about making sure that there are more characters of color in children's literature. In addition to giving a TedTalk on this topic, she has also been at the forefront of modern movements like #WeNeedDiverseBooks. Together with Ling, she has brought to the world of contemporary children's literature many unforgettable characters. A Big Bed for Little Snow, available now from Little, Brown, is a companion to 2018's A Big Mooncake for Little Star. Here, the friends and colleagues talk about influences, Easter eggs and podcasting.
Ling: Grace, you and I have known each other for over 35 years now--which kind of blows my mind to think about! Our families were introduced when my family moved from New Jersey to upstate New York, where your family was living, and we pretty much became best friends. In fact, our childhood friendship is captured in your first middle grade novel, The Year of the Dog, which is the first book we worked on together as author and editor!
Lin: I know. Now I have a hard time remembering what is true in the book and what isn't. It's almost like I rewrote my memories.
Ling: That's true, we made a lot of changes in service of the story.
Lin: I guess that's why it's fiction, not a memoir. Remember, we actually won the science fair, unlike what I wrote in the book. We're really winners!
Ling: Your companion picture book to A Big Mooncake for Little Star just came out this year: A Big Bed for Little Snow.
Lin: Yes, I'm hoping Little Snow will be loved. I've been using beloved classic children's books as inspiration for these last two picture books. I'm hoping that some of that timeless magic will seep into my books.
Ling: I loved how A Big Mooncake for Little Star was your homage to Blueberries for Sal by Robert McCloskey, and A Big Bed for Little Snow was inspired by my all-time favorite picture book as a child, The Snowy Day by Ezra Jack Keats.
Lin: The Snowy Day was one of my favorites, too. It was the first time I ever saw a non-white character in a book. It made an impression on me, though I didn't realize it at the time. In some ways it made me hungrier to see someone that looked like me in a book even more. The Snowy Day kind of gave me a taste of what representation could look like.
Ling: One detail I loved from A Big Bed for Little Snow was how you included the little dachshund from Ezra Jack Keats's A Whistle for Willie as Little Snow's stuffed animal. What other Easter eggs did you include?
Lin: Well, you can actually see Peter from The Snowy Day in A Big Bed for Little Snow. There is one scene in the book where kids are looking out of windows to see the snow. You'll see Peter looking at the snow falling just like he is in The Snowy Day. You'll also see Little Star there, too.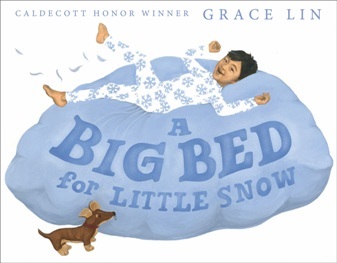 In fact, the whole scheme of the book is inspired by my favorite illustration in The Snowy Day: the image where Peter's footprints are in the snow are the same blue as Little Snow's pajama snowflakes.
Ling: That's so cool.
Lin: I almost don't like to talk about these details because I want people to find it themselves.
Ling: Well, there's so much more for them to discover.
Something I really have loved about our long friendship is that we keep trying new things together, both in our personal and professional lives, like our travels to China and hot air ballooning in Sedona, and also things like our blog The Blue Rose Girls and, more recently, our podcast Book Friends Forever, which launched earlier this year.
Lin: I love our podcast! It's been super fun and I feel like it shows a slice of the author/illustrator-editor life that no other podcast really does.
Ling: We do talk really candidly about the business, both the good and the challenges, and I think our listeners have appreciated our openness and honesty.
Lin: Like when you revealed your starting salary?
Ling: And you revealed your first advance?
Lin: Ha! Yes, the podcast has been a good exercise in bravery and authenticity for me. Honestly, it's really helped me find a way to express a lot of my jumbled thoughts. Talking it over has helped make a lot of things clear, like trying to keep my work relevant to a young audience, and publisher loyalty--I guess it's kind of therapy for publishing people!
Ling: It's helped me, too. And it's not just the publishing and industry stuff, but I've loved being able to reflect with you on topics ranging from grief--we did that tough episode on both of us being young widows; to happiness--we did four episodes on the tenets of happiness; and fears--I think people will be surprised about what we were afraid of as kids!
Lin: I think that is what makes the podcast unique, it shows how our personal lives and publishing really just cannot be separated.
Ling: Since we always end our podcast episodes with what we're grateful for, I think it's appropriate to say now that I'm really grateful that we have all of these opportunities to share our stories together.
Lin: Me too. We're pretty lucky and it's amazing when you think about it. I'm so glad we've been Book Friends Forever!
Book Reviews
Fiction

Pantheon, $27.95, hardcover, 336p., 9781101871935

Coffee House Press, $16.95, paperback, 160p., 9781566895637
FSG Originals, $16, paperback, 352p., 9780374538583
St. Martin's Press, $26.99, hardcover, 352p., 9781250103482
Mystery & Thriller
Soho Crime, $26.95, hardcover, 288p., 9781641290159
Graphic Books
Metropolitan Books, $30, paperback, 288p., 9781250150660
Biography & Memoir
Hanover Square Press, $27.99, hardcover, 352p., 9781335005564
History
Norton, $27.95, hardcover, 304p., 9781324003298
Humor
Turner, $16.99, paperback, 240p., 9781684422890
Art & Photography
The MIT Press, $39.95, hardcover, 280p., 9780262043427
Children's & Young Adult

Candlewick, $16.99, hardcover, 32p., 9781536209891
Philomel Books, $18.99, hardcover, 240p., ages 12-up, 9780525514633
David Fickling/Scholastic, $18.99, hardcover, 272p., ages 11-14, 9781338349634