From the Shelf
Books Coming to the Big Screen
The trend of adapting books into movies shows no sign of slowing. Here are a few popular books coming to the big screen this fall: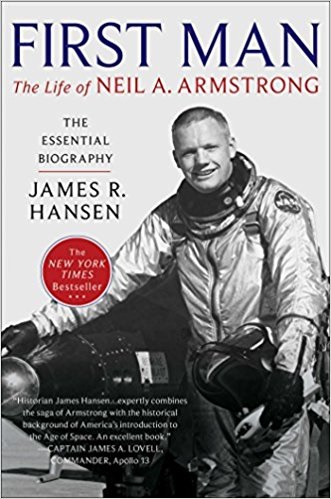 The biography
First Man: The Life of Neil A. Armstrong
(Simon & Schuster, paperback, $18) by James R. Hansen is the basis for the movie
First Man
. Ryan Gosling plays Armstrong, and Claire Foy, known for her role as Queen Elizabeth II in
The Crown
, plays his wife in this insider's view into the early space program, due in theaters October 12.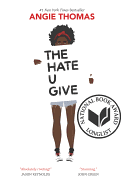 Angie Thomas's powerful YA novel,
The Hate U Give
(Balzer + Bray, $17.99), focuses on Starr, a girl caught between two worlds--her poor urban neighborhood and the wealthy, mostly white private school she attends on a scholarship. Starr's life shatters when police shoot her childhood friend, Khalil, in front of her. Young actress Amandla Stenberg (who played Rue in
The Hunger Games
) stars in the movie adaptation, due out October 19.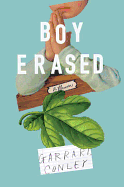 Garrard Conley's candid and heartrending memoir,
Boy Erased
(Riverhead, $27), tells his story of growing up gay in a religious household. Sent to a conversion program his freshman year of college, Conley must come to terms with his true self. His stirring journey hits the big screen November 2, starring Nicole Kidman as his mother, Russell Crowe as his father and accomplished young actor Lucas Hedges as Conley.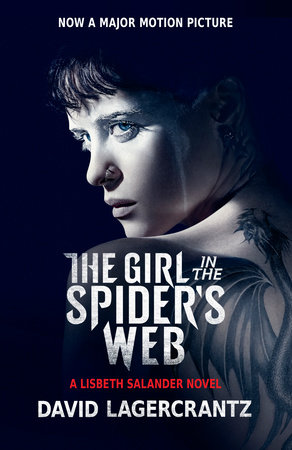 Stieg Larsson made a global splash with his political techno-thriller
The Girl with the Dragon Tattoo
and its sequels, and fans around the world mourned his death. Thankfully, author David Lagercrantz took over the reins to continue the series with
The Girl in the Spider's Web
(Vintage Crime, paperback, $9.99), another fast-paced thriller. Its movie adaption hits theaters on November 9, starring Claire Foy (she's been busy!) as kick-ass hacker Lisbeth. --
Suzan L. Jackson
, freelance writer and blogger at
Book by Book

In this Issue...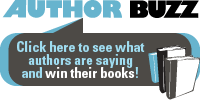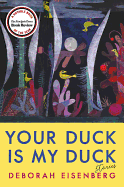 Deborah Eisenberg pushes the short story to new heights in this weirdly affecting collection.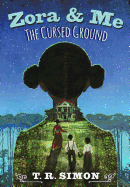 In the sequel to Zora and Me, a fictionalized mystery based on Zora Neale Hurston, young Zora and her friend Carrie learn that their relative freedom as black girls in 1903 Florida is tenuous at best.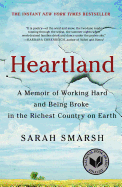 Sarah Smarsh's searingly eloquent memoir explores the challenges and dignity of her rural Midwestern home.
Review by Subjects:
Fiction ⋅ Mystery & Thriller ⋅ Biography & Memoir ⋅ Social Science ⋅ Psychology & Self-Help ⋅ Health & Medicine ⋅ Children's & Young Adult

From Odyssey Bookshop
Upcoming Events
Active Citizens Group Reads Give People Money
09/30/2018 - 4:00PM
The Active Citizens Book Group! Join us to discuss current affairs in the US and around the world. Future topics will include the environment, racism, economic and gender inequality, and workers' rights. This group meets monthly on the last Sunday of the month, at 4 p.m. Sunday, September 30 - Give People Money by Annie Lowrey Imagine if every month the government deposited $1,000 into your bank account, with nothing expected in return. It sounds crazy. But it has become one of the most...
Elliot Ackerman, Waiting for Eden
10/02/2018 - 7:00PM
From the National Book Award finalist, a breathtakingly spare and shattering new novel that traces the intersection of three star-crossed lives. Eden Malcom lies in a bed, unable to move or to speak, imprisoned in his own mind. His wife Mary spends every day on the sofa in his hospital room. He has never even met their young daughter. And he will never again see the friend and fellow soldier who didn't make it back home--and who narrates the novel. But on Christmas, the one day Mary is not at...
Keith, O'Brien, Fly Girls: How Five Daring Women Defied All Odds and Made Aviation History
10/03/2018 - 7:00PM
Between the world wars, no sport was more popular, or more dangerous, than airplane racing. Thousands of fans flocked to multi‑day events, and cities vied with one another to host them. The pilots themselves were hailed as dashing heroes who cheerfully stared death in the face. Well, the men were hailed. Female pilots were more often ridiculed than praised for what the press portrayed as silly efforts to horn in on a manly, and deadly, pursuit. Fly Girls recounts how a cadre of women...
Book Candy
New Scrabble Words
"Impress your friends and annoy your relatives with these recent additions" to the 2018 Scrabble Dictionary.
---
Just in time for Banned Books Week. From Lolita to Winnie-the-Pooh, author Juno Dawson "looks at literary works that have fallen foul of censors" for the Guardian.
---
Buzzfeed told "23 book jokes you're gonna laugh at even if you haven't read in a while."
---
Bustle shared "14 signs to take a break from the book you're currently reading."
---
Atlas Obscura's readers served up "fictional foods we wish were real."
---
Little Grey Cells' Cloud Shelf "has a classic rounded shape and is a motif evocative of those fuzzy childhood days we remember."

Great Reads
Rediscover: Lindbergh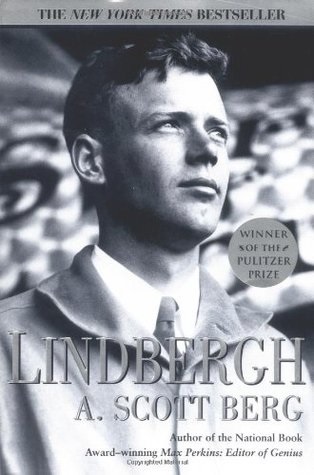 This month marks the 20th anniversary of A. Scott Berg's Lindbergh; this definitive account of Charles Lindbergh's life, career and controversial activism won the Pulitzer Prize in 1998. Berg was the first biographer to gain access to the famous aviator's archives and he includes interviews with Lindbergh's widow and children. Among literally millions of papers in the archives, Berg discovered previous biographies written during Lindbergh's life that were annotated for accuracy by the man himself. With so much new source material available, it took Berg four years to research his book and another four years to write it.

The subject of Charles Lindbergh's anti-Semitism is dealt with just as forthrightly as his flying career. Lindbergh's legacy may be one of aviation advances and personal tragedy, but it is forever stained by his public views against Jews and in favor of Nazism. Lindbergh was an advocate for Hitler's Germany and opposed even giving Britain aid, much less sending soldiers to Europe. However, after the attack on Pearl Harbor, Lindbergh flew in the Pacific as a civilian consultant (FDR refused to reinstate his U.S. Army Air Corps commission after their public feuding). A. Scott Berg is the author of several other momentous biographies, including Max Perkins: Editor of Genius. Lindbergh is available from Berkley ($22, 9780425170410). --Tobias Mutter

The Writer's Life
Sarah Morgan: Asking 'What If'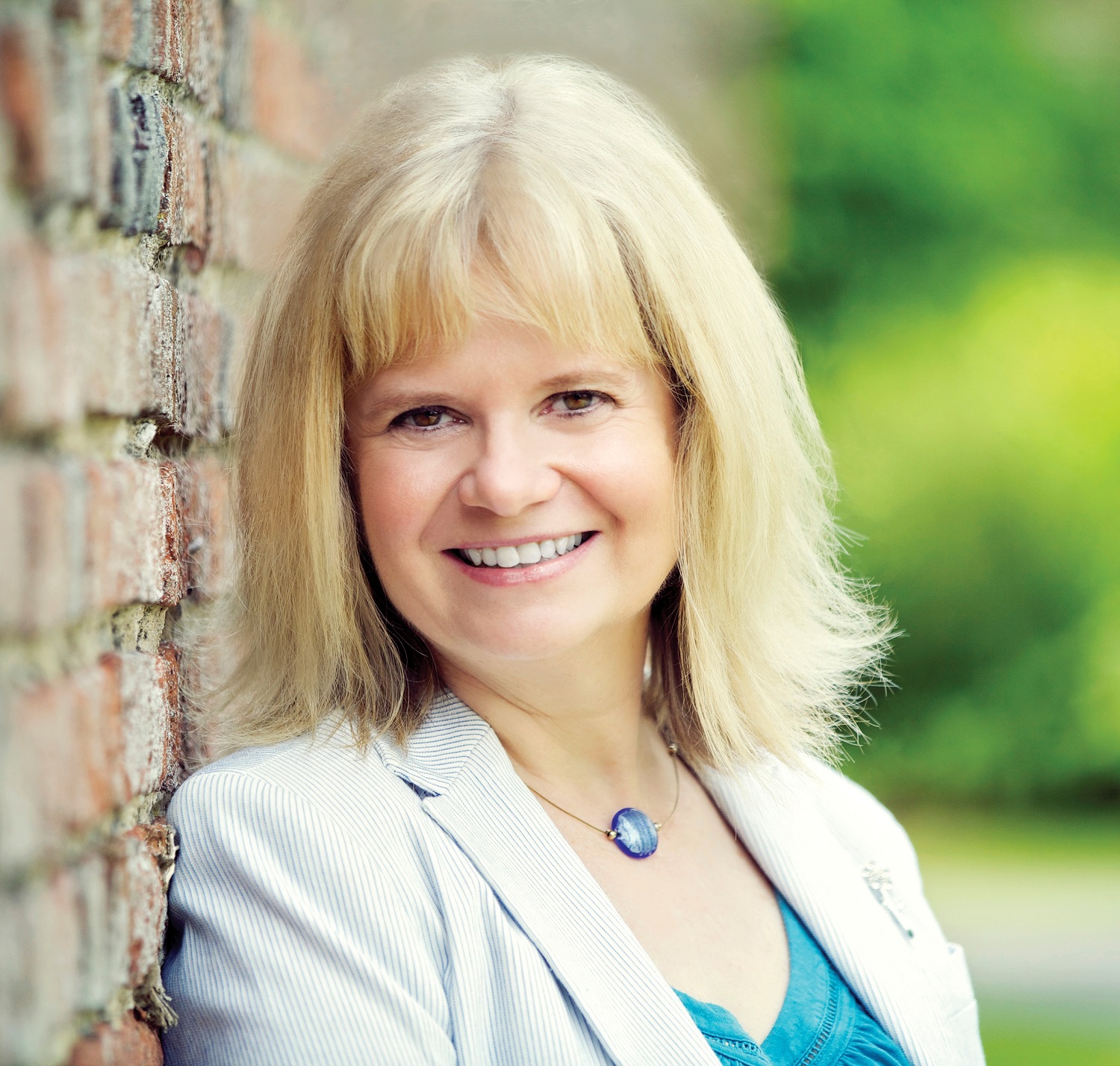 photo: Rosanna Hancock Photography
Three-time RITA Award-winning author Sarah Morgan writes contemporary romance filled with laughter, love and a realness that resonates with readers. Her novel
The Christmas Sisters
(reviewed below) finds Suzanne McBride dreaming of the perfect family Christmas in the snowy Scottish Highlands. But her three adopted daughters have other plans. Morgan lives in London with her family.
The descriptions of the Scottish Highland village, the McBride home and the surrounding mountains are vivid and quite wonderful. Did you base this setting on an actual place in Scotland?
I love Scotland. I spent my honeymoon there, so it's a very special place for me. It's the perfect setting for a winter-themed book, but although many of the Scottish elements are based on reality, the village in the book is the product of my imagination. I like to be able to create a place that fits my story perfectly and that hopefully readers will fall in love with. I have more flexibility to do that if I don't use a real place.
The descriptions of the thrills and dangers of mountain climbing are intriguing. Why did you, a British author, choose Mount Rainier in Washington State for the location of the story's pivotal tragic accident?
I have no personal connection with Mount Rainier, but I have always loved mountains and I'm a keen hiker--I'm as likely to be reading a climbing book as I am fiction. While researching and plotting The Christmas Sisters, I had to build a background for Suzanne and her friends, who were climbers and mountain guides. Where would they have climbed? What type of climbing would have interested them? I needed a mountain that could produce the type of conditions that contributed to the accident, and Rainier provided that. I couldn't pick a mountain further afield, for example in the Himalayas, because that pivotal scene needed to be a short trip that friends could do without leaving their children for more than a couple of days.
The details of mountain climbing felt very realistic. Did you research the action scenes through personal experience?
It was mostly research, but my knowledge is sufficient that the research was easier than some I've done for other titles. Back in the early stages of my career, I wrote a number of medical romances with a mountain rescue theme. The research that I did for those books definitely helped with this story.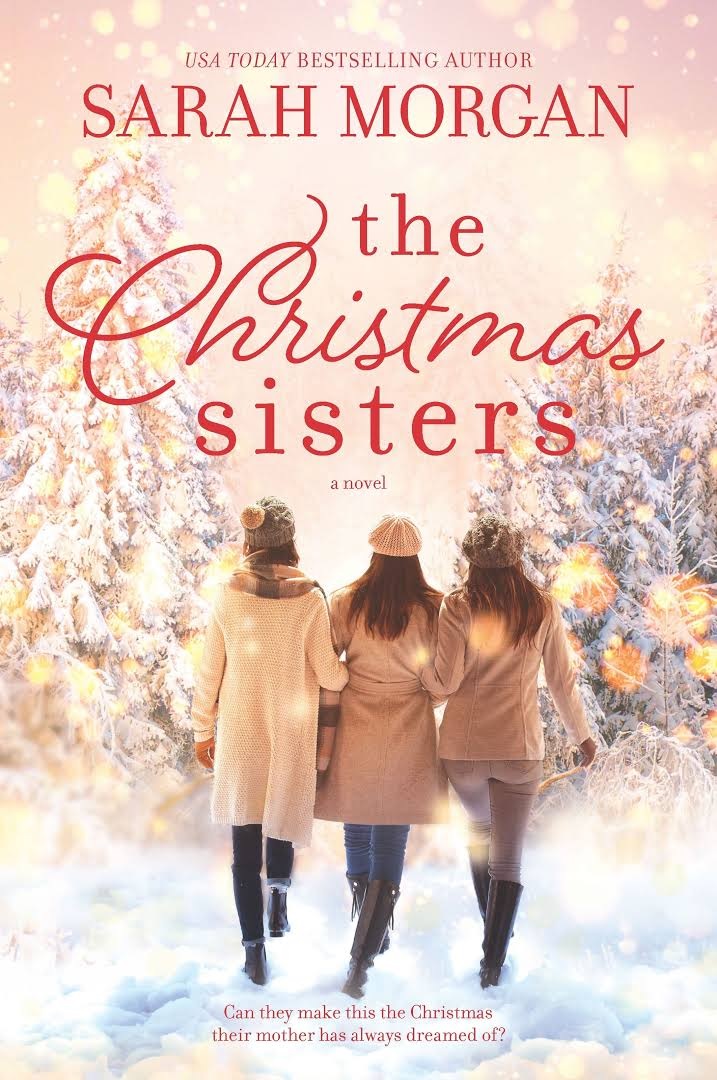 In the book, a family born of circumstance struggles with finding ways to retain and strengthen their bonds. What drew you to this theme of family created by adoption versus family of blood ties?
The idea came from a feature I read about a woman who had adopted her friend's children. Writers always ask themselves the "what if" question, and it started me thinking about the unique pressures that would come with raising the children of a friend.
Suzanne is desperate to have a magical family Christmas, but her reasons for wanting and needing that are deeper than they are for most people.
Suzanne is the glue that's held the family together since the accident that killed her daughters' parents. She's determined to keep them intrinsically tied, and that isn't always easy as all three women have different issues. The pressure to be a happy family intensifies at Christmas and, for Suzanne, the burden is even greater because she feels such a responsibility toward the sisters. If they're not happy, has she failed?
Suzanne McBride's love for her hobbies--knitting, baking, decorating for Christmas--is infectious. Did you base any of her interests on a real person? What aspects of Suzanne's character do you feel her hobbies demonstrate?
My mother is a fabulous cook and for years made her own clothes. When I'm writing in the depths of winter, I still snuggle down in a gorgeous wool sweater she knitted. The obsession with decorating comes more from me! Nothing says festive to me like a real tree and lots of fairy lights. I confess I'm a fairy light addict. Suzanne's hobbies reflect her love of home and family. Her marriage and her three adopted daughters are the most important things in her life, and she does everything she can to make their Christmas gathering as perfect as possible.
You've published a long list of romance titles. Can you tell us a bit about why you decided to include more women's fiction aspects in your novels, including The Christmas Sisters?
Female friendship is something that has interested me for a long time, and even within my romances I always have a strong theme of friendship. I enjoy exploring love in its broadest sense. Few of us experience romance in isolation--our lives are a web of different relationships and I love the complexity that comes with including friends and family members within a story. --
Lois Dyer
, reviewer and writer
Book Reviews
Fiction

Ecco, $26.99, hardcover, 240p., 9780062688774
Simon & Schuster, $26, hardcover, 288p., 9781501178771
Viking, $26, hardcover, 400p., 9780735220447
Harlequin, $15.99, paperback, 416p., 9781335946478
Akashic, $15.95, paperback, 224p., 9781617756269
Mystery & Thriller
Touchstone, $26, hardcover, 320p., 9781501153860
Biography & Memoir
Touchstone, $35, hardcover, 304p., 9781501166273
Social Science

Scribner, $26, hardcover, 304p., 9781501133091
Psychology & Self-Help
Bloomsbury Sigma, $28, hardcover, 304p., 9781472936141
Health & Medicine
Farrar, Straus and Giroux, $27, hardcover, 288p., 9780374168650
Children's & Young Adult

Candlewick Press, $16.99, hardcover, 272p., ages 10-14, 9780763643010
Gecko Press, $21.99, hardcover, 12p., ages 5-9, 9781776571987
--- SPECIAL ADVERTORIAL OFFERINGS ---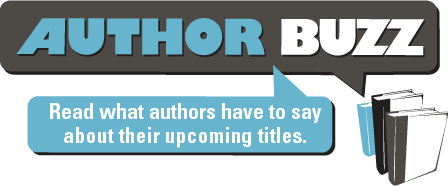 Dear Reader,

I'm thrilled to share Surrender, the newest story in my House of Sin series!

If you're new to the House of Sin, don't worry. This is a great place to start. Danger, intrigue, romance and suspense—this series has it all. If you've already read the House of Sin books, then you're familiar with Marco and Felicity. Surrender takes you back in time to their first meeting and a friendship that shaped an entire series.

"In a world where nothing is quite as it seems, two people will have to decide which is more important – destiny, or that elusive fairytale known as love."

I hope you enjoy the House of Sin!

Please write to 1001DarkNights@gmail.com to win one of five copies

Elisabeth Naughton
www.1001darknights.com/authors/collection-five/elisabeth-naughton-surrender


Buy it on Kobo: www.kobo.com/us/en/ebook/surrender-a-house-of-sin-novella

Publisher:
Evil Eye Concepts, Inc.

Pub Date:
June 12, 2018

ISBN:
9781948050159

List Price:
$2.99