From the Shelf
Volver a España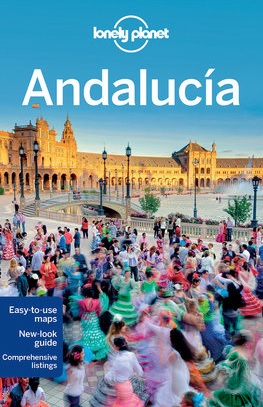 Earlier this summer, I returned to Spain for the first time in nearly a decade. Naturally, my favorite way to prepare for travel is to dive into a stack of relevant books. Besides the excellent
Lonely Planet Andalucía
(Lonely Planet, $24.99), which I found indispensable, I discovered several books that made my trip both más fácil (easier) and más divertido (more fun).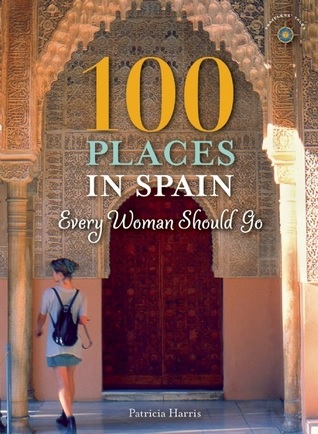 Patricia Harris writes with verve and a keen eye for detail about
100 Places in Spain Every Woman Should Go
(Traveler's Tales, $19.95). Divided by region, her guide includes all the classics: Granada's stunning Alhambra, live flamenco performances, tiny
tapas
bars and sprawling markets. But it's also full of quirky gems: an olive oil tasting workshop; the house of a former duchess, now a museum; a meditation on the title character of Bizet's opera
Carmen
. Harris's book sparked my enthusiasm and inspired me to take in a few unusual sights.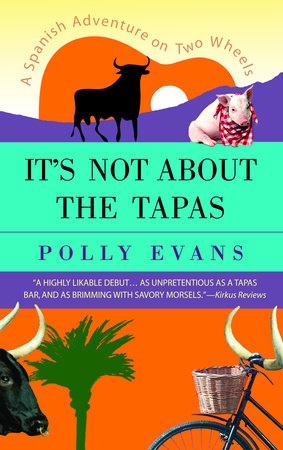 While I did rent a bike one afternoon in Sevilla, I still stand in awe of British cyclist Polly Evans's intrepid journey through Spain on two wheels, chronicled with dry wit in her memoir
It's Not About the Tapas
(Delta, $16). From San Sebastián to the Costa del Sol, Evans battled fatigue, recalcitrant bike gears and the local wildlife (including goats), as she sampled the food, culture and cycling trails in every region of Spain. It's a highly entertaining journey through a vivid, fascinating country.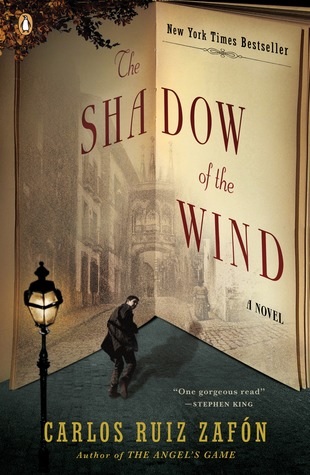 My vacation reading stack included Carlos Ruiz Zafón's
The Shadow of the Wind
(Penguin, $17), which I'd been meaning to read for years. Though I didn't visit Barcelona on this trip, Zafón's utterly bewitching novel of postwar love and revenge--set in a bookshop!--had me spellbound on bus rides between various cities.
Needless to say, I'm already planning my next viaje a España--and the requisite reading material. ¡Olé! --Katie Noah Gibson, blogger at Cakes, Tea and Dreams

In this Issue...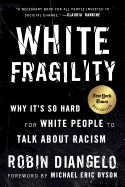 An antiracist educator illuminates society's role in the modern adaptation of racism, showing how even well-meaning white people contribute to it.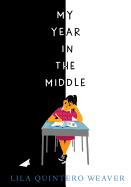 1970s Alabama is a tough place to develop a mixed-race friendship in this beautifully written novel about real-life events in the painful era of school segregation.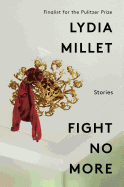 Lydia Millet offers a dark and witty story collection about contemporary home life in Los Angeles.
Review by Subjects:
Fiction ⋅ Science Fiction & Fantasy ⋅ Social Science ⋅ Health & Medicine ⋅ Travel Literature ⋅ Poetry ⋅ Children's & Young Adult

From Odyssey Bookshop
Upcoming Events
Ben Goldfarb, Eager: The Surprising, Secret Life of Beavers and Why They Matter
07/19/2018 - 7:00PM
In Eager, environmental journalist Ben Goldfarb reveals that our modern idea of what a healthy landscape looks like and how it functions is wrong, distorted by the fur trade that once trapped out millions of beavers from North America's lakes and rivers. The consequences of losing beavers were profound: streams eroded, wetlands dried up, and species from salmon to swans lost vital habitat. Today, a growing coalition of "Beaver Believers"--including scientists, ranchers, and passionate...
Open Fiction Book Group Reads Quiet Until the Thaw
07/23/2018 - 6:00PM
The Open Fiction Book Group reads one paperback novel a month and its discussions are led by local author Chrysler Szarlan. The group typically meets the fourth Monday of each month at 6 p.m. Since the store will officially close at 6:00, please arrive a few minutes early to purchase your books. July 23 - Quiet Until the Thaw by Alexandra Fuller Lakota Oglala Sioux Nation, South Dakota. Two Native American cousins, Rick Overlooking Horse and You Choose...
Lauren Groff, Florida in conversation with Judith Frank
07/24/2018 - 7:00PM
Lauren Groff will be in conversation with Judith Frank. In her thrilling new book, Lauren Groff brings the reader into a physical world that is at once domestic and wild--a place where the hazards of the natural world lie waiting to pounce, yet the greatest threats and mysteries are still of an emotional, psychological nature. A family retreat can be derailed by a prowling panther, or by a sexual secret. Among those navigating this place are a resourceful pair of abandoned sisters; a lonely...
Great Reads
Rediscover: The English Patient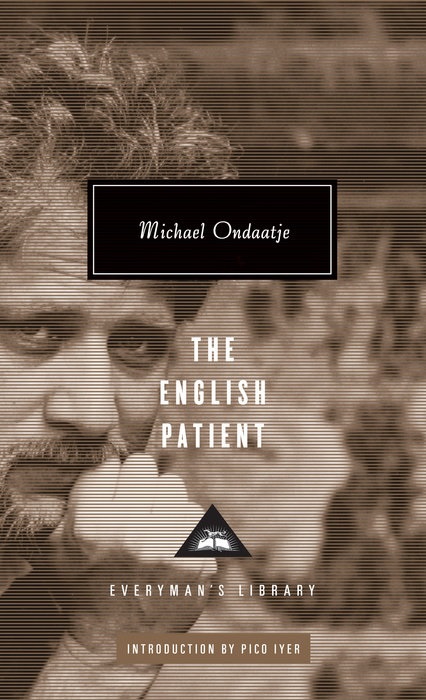 Earlier this month, author Michael Ondaatje won the Golden Man Booker for his 1992 novel, The English Patient. The award honors the best work of fiction from the last five decades of the Man Booker Prize, Britain's most prestigious literary award, and was selected by five judges from among the previous 51 prize winners. Judge Kamila Shamsie called The English Patient "that rare novel which gets under your skin and insists you return to it time and again, always yielding a new surprise or delight. It moves seamlessly between the epic and the intimate--one moment you're in looking at the vast sweep of the desert and the next moment watching a nurse place a piece of plum in a patient's mouth."

Ondaatje's novel unites disparate characters during the Italian Campaign of World War II--the eponymous patient burned beyond recognition, his Canadian nurse, a Canadian thief and a Sikh British Army sapper--then weaves in their previous experiences during the African Campaign. In 1996, The English Patient was adapted by Anthony Minghella into a film starring Ralph Fiennes, Kristin Scott Thomas, Willem Dafoe and Colin Firth. It won nine Academy Awards, including Best Picture and Best Director. Ondaatje's latest novel, Warlight, was published by Knopf on May 8, 2018. The English Patient was last published as part of Penguin Random House's Everyman Library series in 2011 ($24.95, 9780307700872). --Tobias Mutter
The Writer's Life
Reading with... David Bell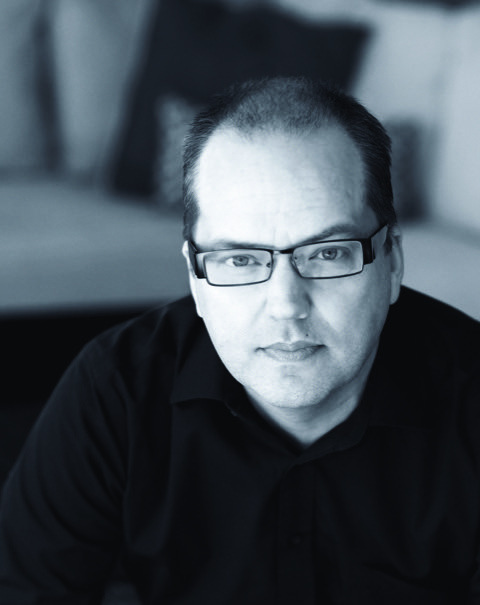 photo: Glen Rose Photography
David Bell is the author of Bring Her Home and Since She Went Away. He's an associate professor of English at Western Kentucky University in Bowling Green, Ky., where he directs the MFA program. He received an M.A. in creative writing from Miami University in Oxford, Ohio, and a Ph.D. in American literature and creative writing from the University of Cincinnati. Somebody's Daughter (Berkley, July 10, 2018) is his eighth novel.
On your nightstand now:
Not That I Could Tell by Jessica Strawser. Not only is Jessica a talented writer, but she's also become a friend. (I overlook the fact that she roots for the Pittsburgh Steelers.) Her first novel, Almost Missed You, was excellent, and her second promises more of the same. Who could resist a story about a night of wine drinking around a fire pit going wrong?
Favorite book when you were a child:
King Arthur and His Knights by Mabel Louise Robinson
I read and re-read this book in grade school. What more could you ask for as a 10-year-old? Knights, swords, friendship, betrayal, wizards, magic, love. It has everything!
Your top five authors:
Stephen King because he's Stephen King. And because when I first started reading grown-up books, he showed me how important characters are to a great story. We remember the killer clowns and haunted cars, but none of it would have mattered if King didn't make us all care deeply about the characters.
Octavia Butler because she combined big, important ideas with rich, fantastic storytelling. Her books and stories are the perfect marriage between the compelling and the thoughtful. I also heard her speak once, and her journey as a writer inspires as well. Every beginning writer should listen to her.
Elmore Leonard because I read his books over and over again, and they taught me about plot and character and language and voice. And to this day I could re-read any one of them and learn something new. One of the biggest influences on my progress as a suspense writer.
Tom Clancy because his books are big and compelling and they mix politics, war and spycraft like nobody else. He created a distinctive world and wrote with an idiosyncratic voice. I wish he'd stuck around to write more, but what we have will be read for a long, long time.
Ursula Le Guin because "The Ones Who Walk Away from Omelas" is one of the greatest short stories ever written. Because everything she wrote was literary and compelling and bursting with wisdom and ideas. A master of science fiction and fantasy.
Book you've faked reading:
Gravity's Rainbow by Thomas Pynchon.
Let's just say I (ahem) faked reading a number of books in graduate school, but this is the one I faked the most. Because it's the longest and the densest and the least coherent. Don't tell my exam committee.
Book you're an evangelist for:
South of the Big Four by Don Kurtz.
A brilliant, compelling book about a guy who returns to his hometown and farms the land that used to belong to his family. Great characters, loads of plot and a stunning ending. If there were any justice in the world, this book would be considered a modern classic. Because it is.
Book you've bought for the cover:
Bloodstone by Karl Edward Wagner.
The cover shows a giant man in a loincloth holding a sword and flying in front of the moon. What young man wouldn't want to read about such a hero? And, by the way, the writing is excellent. Wagner is a master of both fantasy and horror.
Book you hid from your parents:
Even Cowgirls Get the Blues by Tom Robbins.
I don't know why I picked this up in the public library when I was about 14. Maybe because the cover showed a nearly naked woman with giant thumbs? But inside I found lively writing, hilarious social commentary and a bizarre cast of characters. This was a book that showed me a very different world than the one I was living in. I'll never forget it because of that. And, no, Mom and Dad wouldn't have understood. That was the point.
Book that changed your life:
Looking for Rachel Wallace by Robert B. Parker.
When I first started contemplating writing suspense novels, I read a number of Parker's books. They're all tightly plotted and concisely written. And they're also all about something more than just the resolution of the mystery. Parker's books say something. For my money, Rachel Wallace is the best of the bunch. I read it again and again, using it as a textbook for my own writing.
Favorite line from a book:
"When I finally caught up with Abraham Trahearne, he was drinking beer with an alcoholic bulldog named Fireball Roberts in a ramshackle joint just outside of Sonoma, California, drinking the heart right out of a fine spring afternoon." --from The Last Good Kiss by James Crumley
Not only is The Last Good Kiss a great mystery novel that also subverts and comments on mystery novels, it opens with what has to be the greatest first line of any book I've ever read. How could you read that sentence and not keep going?
Five books you'll never part with:
I Am Legend by Richard Matheson
Is it the greatest vampire novel ever written? The greatest zombie novel ever written? The greatest post-apocalyptic story ever told? Yes, yes and yes. Much imitated but never equaled. A true classic that's as fresh today as it was 60 years ago.
Indian Country by Dorothy M. Johnson
A couple of these stories became classic movies: The Man Who Shot Liberty Valance and A Man Called Horse. All of these stories are excellent glimpses into our frontier past. Clear, sharp writing and heartbreaking characters. Johnson deserves a wider audience.
Hondo by Louis L'Amour
My dad loved Louis L'Amour, and I think this is L'Amour's best book. The tough and sentimental story of a man befriending a young boy and then falling in love with the boy's mother. The basis for a really good movie starring John Wayne, but always an amazing book to be read again and again.
Collected Stories by Flannery O'Connor
Nearly every story in the book--and it's a thick book--is memorable and can be considered a classic. O'Connor's characters are so human and so flawed and so heartbreakingly, darkly funny. These are stories I return to again and again, both as a writer and as a teacher.
Imaro by Charles Saunders
Charles Saunders deserves a wider audience as well. His hero, Imaro, came along in the '70s and showed us all something very different--fantasy set in Africa featuring a Conan-like hero and inspired by both history, myth and legend. If you loved The Black Panther, then you should really read anything by Saunders.
Book you most want to read again for the first time:
Lonesome Dove by Larry McMurtry.
I read this book as soon as it came out, and it blew my mind. Amazing characters that seemed to jump off the page, a rich story about the closing of the west and powerful, vivid writing. I've read the book a few times since then, but nothing can replicate that first time when I was about 15, devouring all 800 pages during an Ohio summer. A great book.
Book Reviews
Fiction

W.W. Norton, $24.95, hardcover, 224p., 9780393635485
Simon & Schuster, $26, hardcover, 256p., 9781501169205
Gallery Books, $16, paperback, 368p., 9781501172014
Little, Brown, $28, hardcover, 480p., 9780316375269
Science Fiction & Fantasy
Tor, $15.99, paperback, 320p., 9781250162687
Social Science

Beacon Press, $16, paperback, 192p., 9780807047415
Random House, $27, hardcover, 352p., 9780399589454
Health & Medicine
Ecco, $27.99, hardcover, 288p., 9780062391162
Travel Literature
W.W. Norton, $26.95, hardcover, 272p., 9780393248852
Poetry
Penguin Poets, $18, paperback, 112p., 9780143133186
Children's & Young Adult

Candlewick, $15.99, hardcover, 288p., ages 8-12, 9780763692315
Tor, $18.99, hardcover, 224p., ages 14-up, 9780765381002
Flatiron, $18.99, hardcover, 336p., ages 12-up, 9781250132512